Sponsorship is big business. It's fast become an essential part of marketing strategies for brands looking to make maximum impact on their target audience. As more brands look for ways to stand out, exciting new technologies often seem like the natural solution. Yet, simply adopting the latest tech is not enough to get results. Any technology you use needs to add value to both your brand and the audience you seek to influence.


That's how sponsors like you ensure meaningful and impactful results. Remember, creating something that looks or feels cool isn't always the same as creating something that's effective. With the right approach, though, tech can make a real impact. Here, we're exploring some cutting-edge technologies that might just enhance your next sponsorship experience.
HOLOPLOT: Impressive audio technology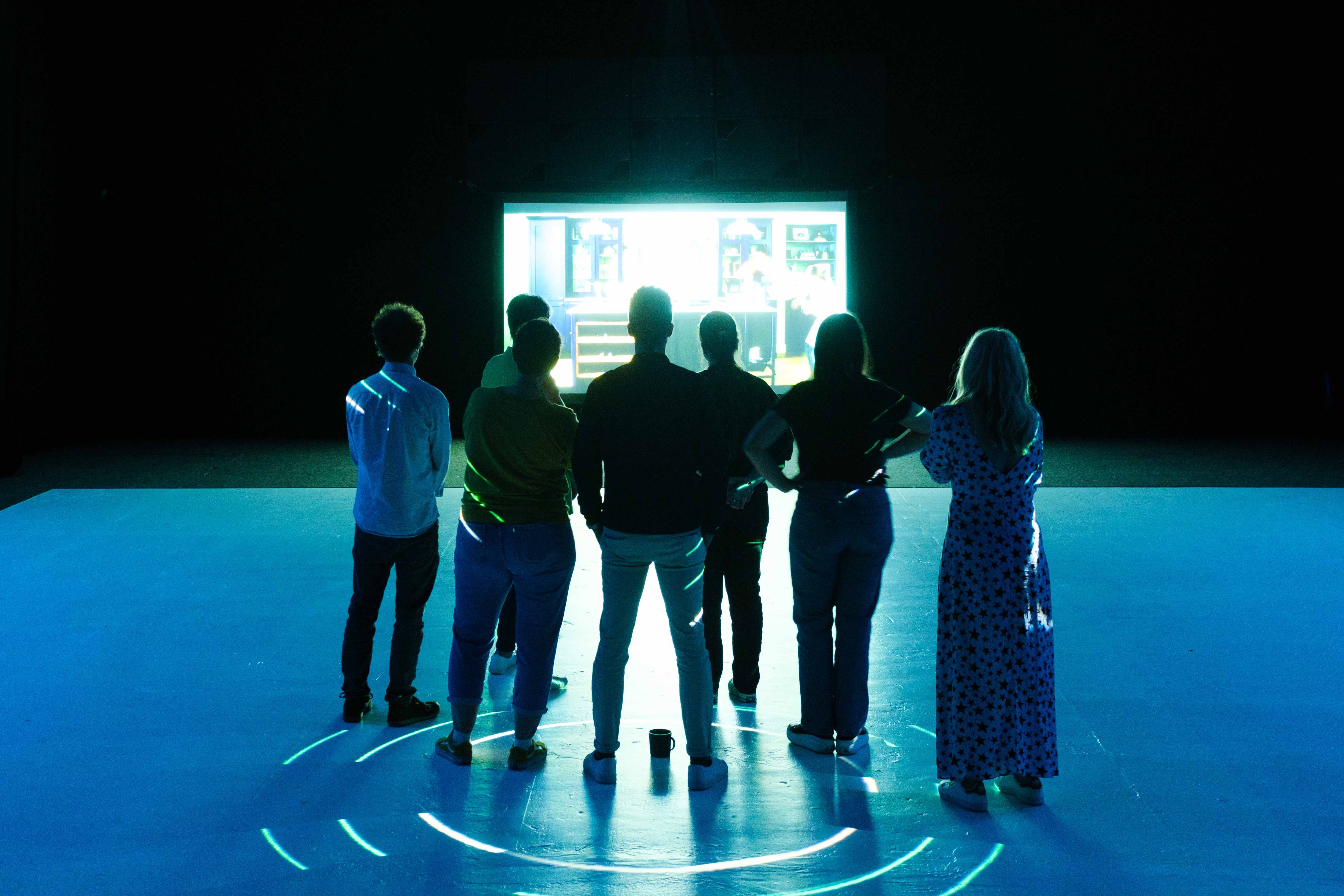 One groundbreaking technology that is transforming live audio experiences is HOLOPLOT. This innovative tech allows event professionals to beamform sound, directing audio like light. As a member of the audience, you might not realise the person next to you is hearing something entirely different to you, such is the precision of this tech.
With this capability, the opportunities for sponsors are endless. You could deliver live translations to specific groups, host multiple presentations simultaneously without confusion, and personalise experiences in incredible detail. HOLOPLOT's partnership with MSG to develop an immersive audio experience for the Sphere at The Venetian in Las Vegas is a testament to its potential. By creating multiple zones of sound that can play different audio content at once, this tech can create unforgettable experiences.


Vitally, it can enhance experiences more generally. With tech like this, your sponsorship campaign can shift from one where your brand is plastered around a particular event to one where it's your brand that takes the whole experience up a notch. Perhaps it's your brand that creates the showstopping audio content, or even just makes sure people from across the globe have equal access thanks to live translation. There are so many uses for HOLOPLOT, and we're thinking up new ones every day!
Ethical facial analysis


Facial recognition technology makes personalised engagement easier than ever. Without identifying individuals or storing their data, ethical facial analysis provides a route to personalisation in an instant. You can use this capability to tailor content to the preferences of your audience, even as it changes throughout a campaign, event or single day.
For instance, if you created a virtual reality stand to suit your campaign at an event, the content could change based on the demographic of the person engaging with it. Not only would that maximise the impact of your sponsorship, it could increase the size of your audience and make you more memorable too.
Ghostframe: Futuristic visual tech


Ghostframe is a breakthrough technology that complements HOLOPLOT's capabilities, enabling the delivery of different content from a single setup. Using a specialised LED screen, Ghostframe allows several blocks of content to run at once. That means your live audience will see one set of content, but another can be revealed if, for instance, users hold up a phone with a certain app or point a camera towards the screen to stream it to another audience.
Whether you choose to show traditional sponsorship content here or play with the full capabilities of the format, Ghostframe enables you to show different content to different audiences, all in real-time. Plus, combining Ghostframe with HOLOPLOT opens up even more opportunities for personalisation. Imagine presenting several separate events at once or tailoring content in real-time to resonate with different segments of your audience.
MetaHuman and Unreal technology


Advancements in MetaHuman and Unreal technology have taken digital human creation to new heights. These technologies generate super-realistic digital humans, enabling you to create captivating virtual spokespersons or brand ambassadors. In as little as four minutes, we can create the face of your campaign, have a script written for them and see both brought to life on screen.
You might use the tech, and your computer-generated avatar, as the face of a sponsorship campaign, providing a unique and attention-grabbing element to the overall marketing strategy. Perhaps this entirely digital approach matches your brand perfectly, or would be incredibly intriguing to your specific audience? However you leverage the tech, it's sure to impress.
Facial expression analysis


Facial expression analysis provides insight into users' reactions and engagement levels. You might not realise it, but this tech is already working inside your smartphone. Essentially, it scans your face once in every five seconds you spend looking at the screen and then adapts your experience . If you're already looking at your phone, for example, you don't need the 'ding' that comes with a notification for it to grab your attention.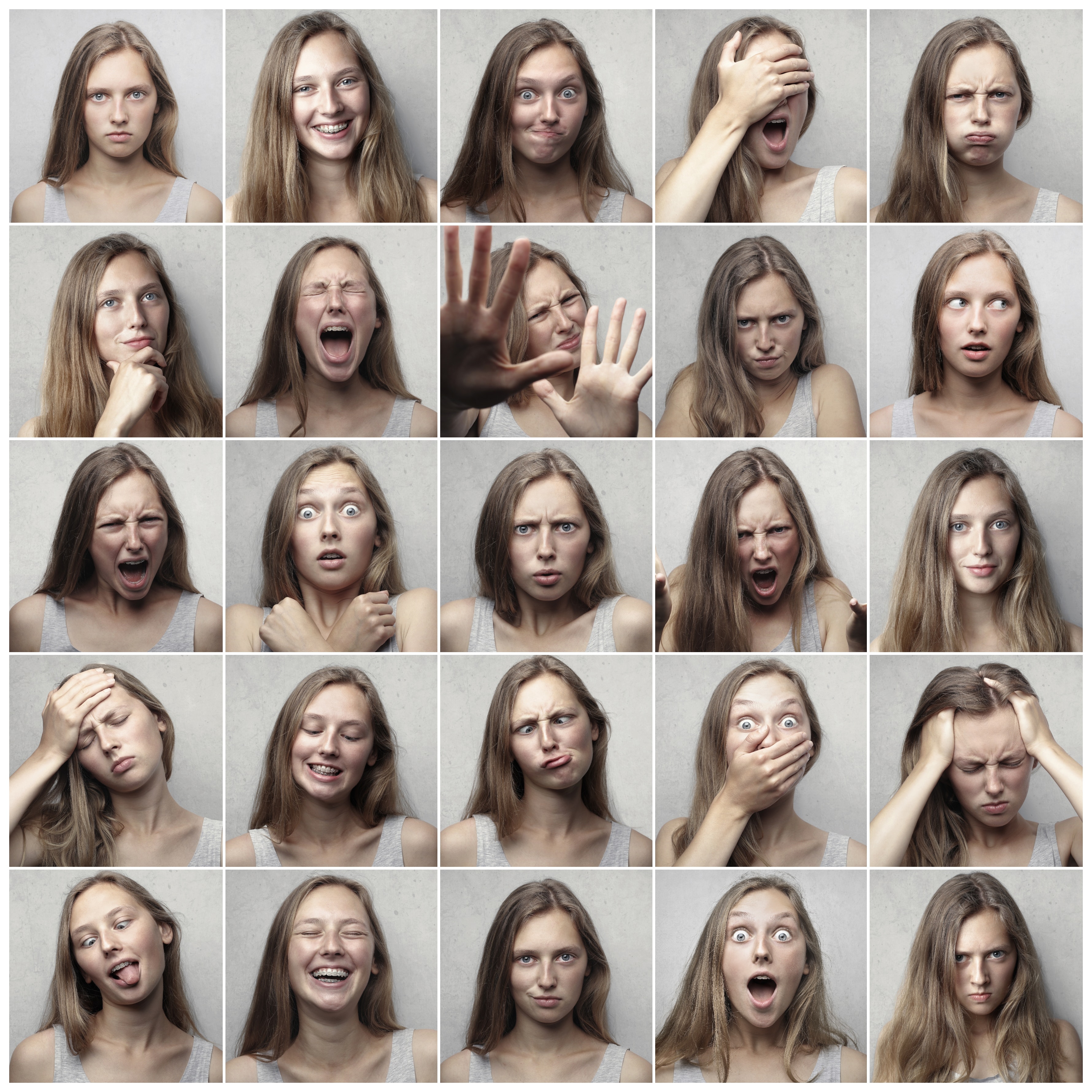 Extending this technology to live events and beyond allows sponsors to gauge audience responses to their content effectively. Analysing expressions means you can measure whether people are actively engaged in what you're showing them. Plus, it gives you opportunities to further hold that attention. By starting with a broad message and then personalizing it based on attendees' engagement levels, sponsors can create more impactful and relevant experiences. This goes beyond adding users names into your content for quick personalisation, and could extend to incorporating attendees' preferences, making your sponsorship content even more compelling.



There's no question that incorporating technology into sponsorships can significantly elevate brand visibility and create meaningful experiences for your audience. However, it's crucial to adopt the right technology, for the right reasons. There's no point in just jumping on the latest trend; you need to align any tech with your objectives and ensure it enhances, rather than complicates (or worse, makes no difference to), the experience you're delivering.
To navigate the complex landscape of technology and sponsorship, partnering with a creative agency that comes complete with an in-house creative technologist can be a game-changer. Having an expert who understands the technical infrastructure and can tailor technology solutions to your brand's specific needs ensures maximum return on investment and a seamless integration of technology into any sponsorship campaign. Embracing technology thoughtfully and strategically is always the best route, and the one that delivers the best results.
We're here to help you do just that.

Reach out to our tech-savvy team at anythingspossible@drpgroup.com to get started.
We love all ideas, the good, the bad and the mad. Anything's possible, after all
Get in touch today