It may feel like the Christmas cheer is running low this year and the last thing on people's mind is the Christmas party, but that's all the more reason to bring your team together to celebrate the successes of the year and to enjoy all the benefits of the yearly social gathering. By embracing the power of virtual events you can still create a truly meaningful and impactful end of year experience for your team and enjoy all the benefits of a virtual Christmas party. When planning your virtual Christmas party, keep these top tips in mind to help you make your event memorable and engaging for your whole team.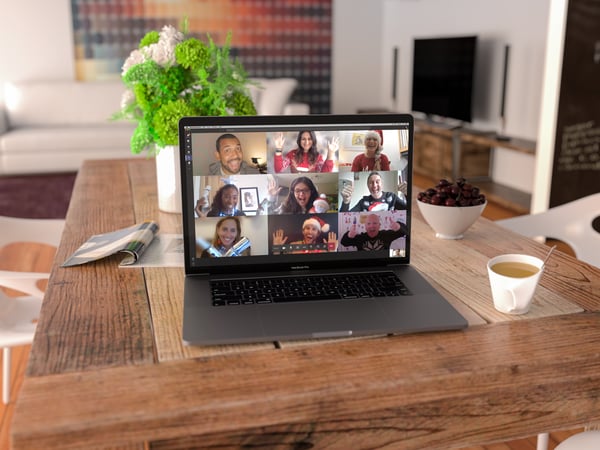 Be creative
Christmas is one of the busiest and, in comms terms noisiest, times of the year and a time when creativity is at a seasonal high. Brands have had to work harder with creativity in their communications to compete with the cacophony of Christmas messaging. To get employees' attention you need to get creative, think differently and play into the spirit of the festive period.
A virtual Christmas party is the perfect medium to get creative with your comms. Without the physical or geographical restrictions of a live event, the only limit is your imagination.
Make it fun
Christmas is a great time of year to have a little fun with your internal comms. Keeping your Christmas party light-hearted and humorous can help you communicate key messages to your teams in a digestible yet memorable and engaging way.
Christmas can be a stressful time for many, which is why a less formal, more personal approach combined with a little fun and humour is often greatly appreciated to help end the year on a positive note and encourage a strong start to the new year.
Engage with your team
If you were to ask people what Christmas means to them or what they thought the values of Christmas were, many would answer this with words such as family, togetherness and community. To make your comms effective this festive period, make them inclusive. It is not a time to be on your soap box. Get teams and individuals involved, make them feel part of the conversation/ celebration and use this as a tool to increase employee engagement. Whether it be team challenges, mufti days or home baking etc., Christmas is the time to really emphasise that community feeling within your organisation.
Personalise
With a virtual Christmas party, you can really personalise the messaging to each team or service sector of the wider company, making the messaging relevant and engaging. Virtual breakout sessions can be a great way to get management involved in delivering messages to smaller groups before bringing the whole team together. A hybrid event can work brilliantly for dispersed workforces where you could bring regional groups together live for small, team led social events before tuning in to the wider, full company virtual experience. This can be a great time to spark new, relevant conversations ahead of a new year, so keeping it personal can be a great way of promoting this communication.
Keep it on brand
It can be tempting to follow the flock at Christmas, but it's important to stay true to your brand even as you push creative boundaries. Your virtual Christmas party should align with your company tone and objectives whether it's Christmas or not.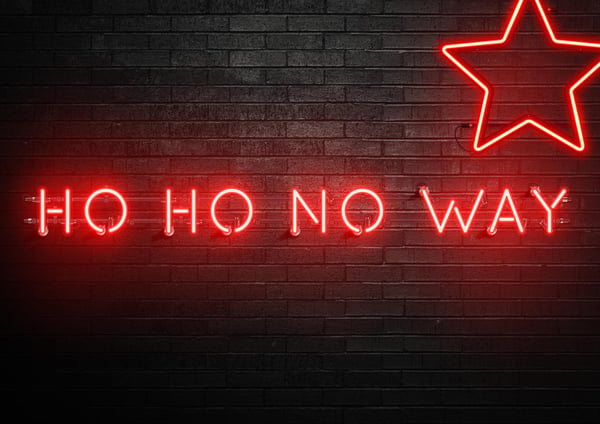 Get feedback
While classic Christmas messages can be used to achieve this, at DRPG we use this time to review the year as a team. Engagement is a two-way street and we find it a great time to ask for input and feedback from the whole company, giving everyone the chance to have their say. For this reason, your virtual Christmas party should be more than just a festive do, it should be an interactive experience where everyone is involved in the conversations about successes, improvements and predictions for next year. With virtual it's even easier to give everyone a voice and make sure the individual doesn't get lost in the crowd.
One of the best ways to make you virtual Christmas party meaningful is to include an awards element. This is not just a pat on the back for the golden few, but another chance to get team members involved by including them in the nominations process, giving the team a chance for them to celebrate each other's successes at all levels. It's a great way to make the virtual experience truly interactive, as you can include prize packages that get sent out, award recipients live on air or even visits to their homes can be arranged for that added human element.
With these top tips in your back pocket, your virtual event will go down in history and could be your most engaging Christmas party yet, giving your team the pick-me-up they need at the end of the year and something to kick-start the year ahead. Plus, the added bonus of saving blushes and headaches the next day. Win, win!
We love all ideas, the good, the bad and the mad. Anything's possible, after all
Get in touch today