Here at DRPG we offer work experience to young people who want to get a taste for what this industry can potentially offer as a career. I always try and prompt the work experience student to ask, "How did you get started in the industry?" to the team member they spend time with. One student recently went a step further and made a short documentary asking selected team members this question.

Each individual answer is invaluable as it gives an insight on what is to be expected when looking to make a career in this growing industry.

I hope that (as answers to that question are as varied as the people asked) the student is left with an impression that there is no one size that fits when it comes to getting your foot through the door; but there are some important common threads:

Higher education
One of the most common questions I get asked by people starting out on this journey is, "Should I go to university?"

Well unfortunately I can't answer that although our previous blog on Apprenticeship vs University has some great insights which might help.

When I went through the higher education system tuition fees didn't exist and grants were paid by the government to many students to cover living expenses, but let's not get into the politics. I guess my point is, for me it was a bit of a no-brainer (we'll get to that later), but now potential students really need to evaluate the cost to benefit ratio of a particular course and decide if it is right for them. Let's not kid ourselves, this isn't rocket science (where a degree in Aerospace, Mechanical, or Electrical engineering is pretty much essential), a lack of a design degree is not going to stop you getting into this field. But having a good degree in a related field won't hurt either. My understanding is that in the design industry in general, it's about a 50/50 split between graduates and non-graduates. My personal advice would be, if you are considering university, thoroughly research the university and course (to make sure it is right for you). Try and talk to final year students or recent graduates to get a handle on the course, content, and opportunities in the industry during and after the course. Also consider other education options such as apprenticeships or part time/evening learning.

Remember, university, college or apprenticeships aren't just about the course. The people you meet and the friends you make, could be important connections that help with that first break in industry. Which brings me on to…

Network
Throughout any career your network is immensely important. This isn't just the people you know, it's the people they know too. The more you can add to this network the better. Speak to friends, family and connect with people who already have large relevant networks, such as recruitment consultants. Join online communities and groups, use social media such as Twitter, Facebook, Instagram and LinkedIn, and sign up to get notifications from job sites. Try and maximise your network as much as possible; as the larger your network, the more likely you are to find out about new opportunities. And when the opportunity does come along… the next trick is to be prepared.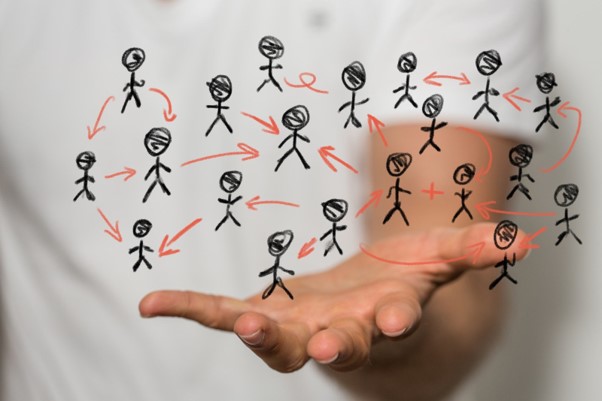 Preparation
I recently read a book called Outliers: The Story of Success by Malcolm Gladwell. I know it sounds like some kind of horrible self-help book, but it was a really good read. It provided an interesting study of why some people achieve so much more than others. The book looks at this in its most extreme cases, for example – The Beatles and Bill Gates.

One of the commonalities with these super successful people is that when the opportunity comes along, they have already put in over 10,000 hours of worthwhile study or practice in their respective fields. Note; for The Beatles, this was the time they spent in Hamburg playing 8-hour gigs in clubs, and Bill Gates was lucky to attend a progressive school, where they had a computer and he started programming at a young age. Now I'm not suggesting that the aspiring motion graphics designer must put this amount of time in before getting into the industry, but what is key here is that this is a competitive industry and at every level of your career, you are judged on the quality of your work. If an opportunity arises, having already put the work in is the key to standing out from the crowd. Fortunately, there are now many resources to help with this.

Learning Resources
Motion graphics designer's need to concentrate their education in two main areas.

1) Art, design, film, animation; theory and practice (the disciplines required to understand and create motion graphics).

2) Software knowledge (working knowledge of the software you decide to use. The team here at DRPG predominantly use Adobe After effects and Maxon Cinema 4D)

You need to make sure your knowledge of these two areas are well balanced. If you have a tendency to find one of the above easier or more interesting, you'll need to consciously focus time and effort on the other.

When I started out trying to learn 3D animation in the late 90s, the only training resource I could get my hands on were books. I remember staring at 3D images on the page that seemed impossible to model, with the explanations and text offering little to help. The learning curve seemed far too steep and I thought I'd never 'get it'. Roll on a few years and training DVD's were either bundled with the books or available to buy separately. As internet speeds have increased, these videos have now become downloadable or accessible via streaming services. Books are still an important learning resource, but having someone show you via video is a much quicker way to learn (especially with the software side of things). Some of these training resources are even free. Here are some of my favourites:

https://greyscalegorilla.com/ – A great resource for learning Cinema 4D and even has a section for people who are new to Cinema 4D.

https://helloluxx.com/ – Resource website run by Tim Clapham, some free tutorials and some paid-for courses.

https://www.schoolofmotion.com/ – Wide range of courses offering software and design education.

http://motionworks.net/ – Online learning resources from John Dickinson, focusing on Adobe After Effects and Maxon Cinema 4D.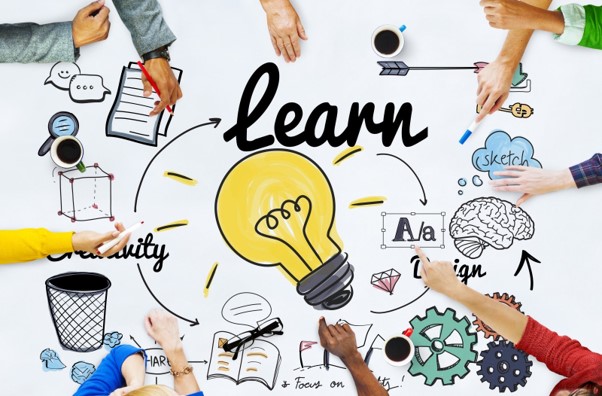 Making the best impression

CV and cover letter
The point I'd like to really highlight is that if you're applying for a design related job, make sure your CV has been designed with this in consideration. A badly formatted word document might make such a bad impression that it won't even be read. Remember in design, you must always consider your audience, and in this case your audience are design professionals. Ask people you know for constructive criticism and get it proof read. If I get sent a badly designed CV with typos in, I can only assume (rightly or wrongly) that the quality of the candidate's work will be of the same standard. This happens more often than you'd think, with the CVs quickly getting filed away. If there's great opportunity to get noticed; use it.
Show reel
Putting together a show reel of work is essential for the aspiring motion graphics designer. This is your chance to show what you can do. There's lots of great advice online about show reels (Google is your friend with all of this), but some key things for me are:
Avoid including the renders from finished tutorials you've done (try instead to use tutorials as inspiration for original work).
Keep it short & show only your best work.
If you've worked as a team on anything, make it clear what is your work.
It's great to see variety and technical flair, but one of the key things I look out for in a show reel is a solid understanding of design and animation. Typography, colour theory, composition and understanding movement are very import to me when I review someone's work.
Anything else?
Don't be afraid to make a connection with a would-be employer. Don't just rely on the above. Ask for work experience. Pick up the phone and have a chat. We face challenges when it comes to recruiting into the creative industry so the more you can show how you would be a good fit with a team, the better.

Overall, it's always important to ask questions, do the research in the field you want to get into and collate your learning resources. You have the ability to grab the horns with both hands and take charge of your future career today.
We love all ideas, the good, the bad and the mad. Anything's possible, after all
Get in touch today