Over the past decade, social media has become an integral part of not only our lives, but the way that we market to engage potential customers or consumers.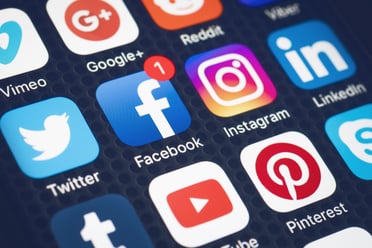 The COVID-19 pandemic has changed the way we need to be marketers. The pandemic has forced a change in consumer behaviour. Companies and brands need to be aware of these changes in order to align their marketing with audience and industry demands to better fit with the current landscape. Although it's hard to predict what will happen in the quick-changing climate we are in, we've put together the top five trends we think you should look out for in 2021:
Social commerce:
We've already seen social media, especially Instagram, becoming the place to drive e-commerce purchases with its latest update towards the end of 2020. With this in mind, social commerce is a trend that is going to infiltrate more of our social channels in 2021.
Research shows that 71% of consumers now turn to social media for online shopping inspiration and, with the rise of social influencers, this is no surprise. In response to this, there will be more brands turning to social media to retail their products through Instagram shops, Facebook shops and to gain consumers from fashion social network apps such as 'LiketoKnowit' and '21 Buttons'.
Nostalgia and memetic content
In 2021, we are going to see a huge rise in content that revolves around nostalgia or memes.
During the pandemic, people are preferring to see happiness on their social media feeds and in this year, that has mainly been looking back at 'the good old days', bringing back memories that boost positive emotions. During times of uncertainty or downturn, consumers look to connect with happier times to distract from current circumstances.
Memes have had a huge influence during 2020, creating joy and laughs in dark and scary times. They are now one of the main ways to communicate and have been spreading across the internet as a fun way to engage. Although they're not always positive, memes can be used to manipulate a viewer's mindset and can be a powerful tool for brands looking to connect with their audiences on an emotional level.
Live video
Since 2019, we have seen a rise in live video, especially through social media. In 2019 alone, internet users watched a total of 1.1 billion hours of live video. Facebook, Instagram, Twitter, YouTube and, most recently, LinkedIn has incorporated a stories and live feature within their channel.
One of the main reasons live video is so popular is the level of interaction and engagement gained from it. The current pandemic has only elevated that demand from audiences. Not only does live video provide engagement, it also allows you to actually interact with people, brands and businesses in real time.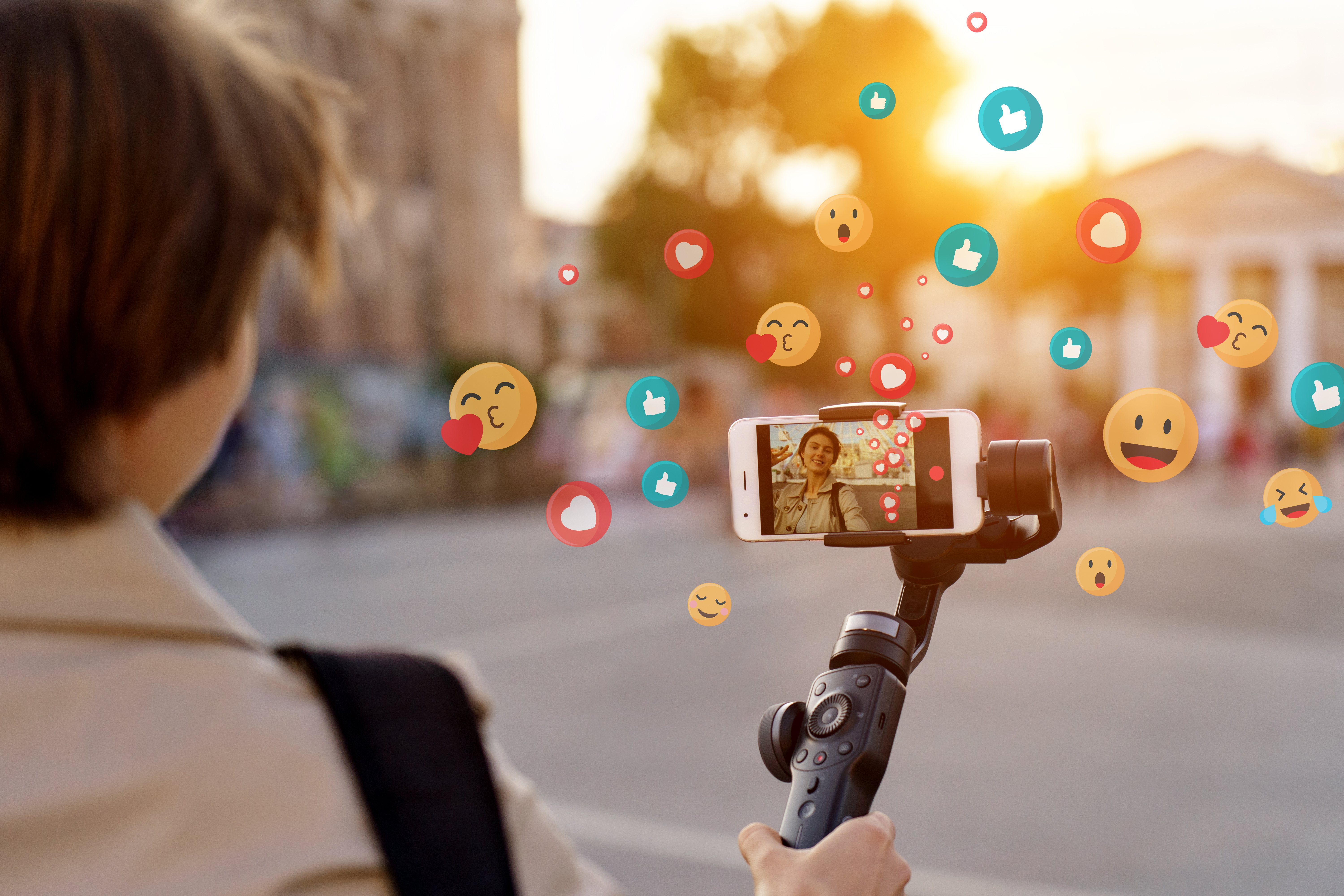 While live video is not a new concept, it has ultimately soared due to the current situation and will continue to do so as we go into 2021 as more companies realise its potential. We have started our own series of Instagram Lives this year surrounding relevant comms topics; make sure to head over to our page and watch our previous live videos.
Conversational marketing
Conversational marketing aims to engage customers through conversations, whether that be chatbots, social messaging, calls or other methods. Social media marketing is no longer a one-way street. Brands can no longer just put out content and hope for the best. They must engage, create conversations and connections with their followers.
Conversational marketing is another trend that has elevated through the pandemic. Content put out by brands is now expected to be less 'sales-y' and instead more informative, engaging and inspiring. Continuing this form of communication in 2021 will be key.
Socially conscious content
One of the most important trends to take note of for 2021 is socially conscious content or 'social content for good'. With the increased focus on social, political and environmental issues across the world in 2020, there has been a substantial increase in the number of people advocating for these causes via their social platforms as a result. It has therefore become vital for brands to step forward and stand up for what they believe in by sharing content for good.
Consumers in 2021 will be looking for more meaningful content on their newsfeeds, including educational pieces, positivity and inspiration. Brands that create social content for good can become more memorable and respected for standing up for what they think is right. However, voicing an opinion doesn't go far without action behind it.
As we can see from these five trends, the consumer is at the forefront of them all. Next year, brands need to take the time to get to know and engage with their audiences more and, ultimately, listen to the customer voice to gain success.
We love all ideas, the good, the bad and the mad. Anything's possible, after all
Get in touch today