The event industry is nothing if not adaptable. In just the past two years, we've all seen how technology expanded events and experiences in new and unexpected ways as event professionals embraced innovation. Now we're all more comfortable with integrating new technologies into events, whether they're live, hybrid or virtual, we're predicting some huge leaps forward in what it means for experience. This industry is all about bringing people together, and there is plenty of exciting new tech out there promising even more ways to do just that.
What's the latest tech in the world of events?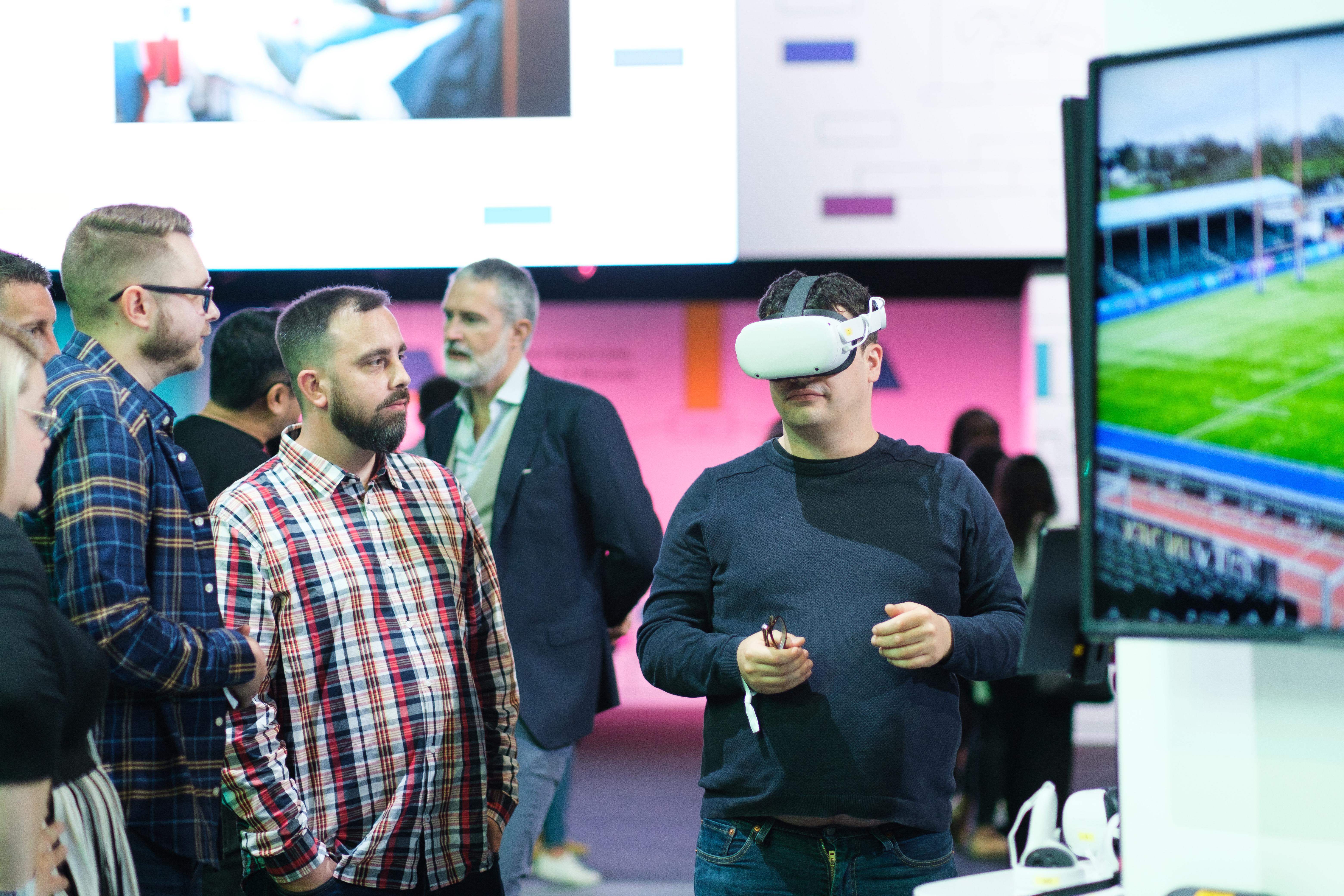 Events and technology go hand in hand. As a brand experience agency, we're always looking for something fresh to make the events we deliver stick in the minds of our audiences, and technology gives us so many options for new experiences. These are just a few of the latest innovations that we're getting excited about at DRPG, and they're all available right now.
HOLOPLOT
Recently named one of the best inventions of 2022 by TIME, HOLOPLOT is rewriting the rule book when it comes to live audio. With this clever device, event professionals can beamform sound, essentially directing audio as you would a light. The opportunities that simple shift presents are endless. Directing audio in this way means you could deliver live translation to a specific group, have multiple presentations happening in the same space with no confusion, or personalise experiences in unbelievable detail. The tech is so advanced that you can even pick out individual members of your audience – it's already changing how we think of audio entirely.
Ghostframe
Much like HOLOPLOT, Ghostframe is all about delivering different content from one set up. With a specialised LED screen, this tech allows us to present different content in the room and to virtual audiences, as users can create multiple blocks that run simultaneously. Where the human eye can see only one, cameras see several and can share them in real-time. So, you might show different content for different regions, hide your presenter's autocue on the screen only they can see, even add AR markers to help presenters interact with animated elements in super polished broadcasts. Combine it with HOLOPLOT, just like we did, and you could even present several separate events at once.
Volumetric data capture
With volumetric data capture, gone are the days of simply guessing what your audience wants. By tracking information about the people in the room, volumetric data capture can tell us how many are at your exhibition stand, how they're feeling, even how engaged they are in the information being shared. This isn't just cameras capturing data, but digital tools sharing it in real-time. Ultimately, that leads to quick wins. See engagement running low in your keynote speech? Shift focus. Notice a drop-off in numbers on your stand? Launch an offer to bring people over. This tech could improve practically any experience.
Facial recognition
Taking volumetric data capture one step further, facial recognition allows us to serve individuals according to their specific needs. Being able to spot people in the crowd does wonders for accessibility. Just think, with this tech in place, organisers are able to identify attendees with specialist needs without having to physically approach and potentially bother them. Combined with tools like HOLOPLOT, we could then deliver adapted content like audio description seamlessly. In essence, this technology, available right now, allows us to treat people with specialist needs like anyone else in the room, all while delivering the right experience for them.
Low latency communication
We've all become familiar with low latency comms in the past few years – it's the tech that enables all those Teams calls you've been stuck on. But high-speed data transfer between sites can be used for so much more than the simplest communications. Now that it's reliable on a large scale, low latency comms can be used dependably for remote operation. In broadcast settings, this has a huge impact on sustainability as in place of sending a full crew to a remote site, we're able to dispatch just a few people, plus plenty of cameras, then operate them from a static control room off-site. That doesn't just mean reduced travel, but reduced cost too.
How is new tech changing the event industry?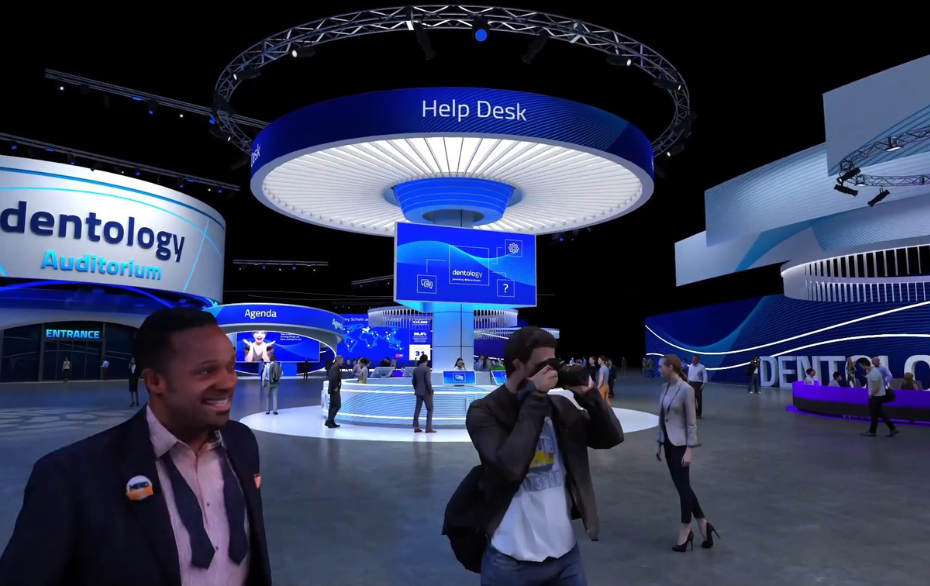 The five developments we've listed so far are by no means the only new technologies having an impact on how we think of events and experiences. We couldn't talk about the future of events without mentioning the metaverse, as there's no question that this type of virtual environment, where your audience can interact with people and items, is ideal for boosting engagement. So too is gamification. We're seeing more and more games bridging that gap between live and virtual experiences, as piing games allow remote and live attendees to play together, across locations.
Engagement is certainly being boosted by new tech, but it's not the only factor being considered as we incorporate future-focused technologies into our experiences. Accessibility is also being transformed as new technologies offer clear routes to inclusion. HOLOPLOT lets us deliver personalised audio to individuals, while facial recognition helps us find those individuals without visibly marking them out. This kind of step forward makes a huge difference to attendees' experience of your events.
Sustainability is a huge concern for people and businesses across the board and many of the developments we've mentioned also contribute towards greener events. Keeping travel down with low latency comms and streamlining events with tech like Ghostframe goes a long way. Innovation in 3D printing adds some spectacle to sustainability too, as we're now able to recycle single use plastic into filaments that can be used to create new objects. How impressive would it be to hand out awards made from the waste at your last event?
Event tech to watch out for in 2023
If you keep an eye out for just one piece of event technology in 2023, make it HOLOPLOT. This new approach to audio promises to be transformative for events of all sizes, and our experts are on hand to support with creative deployment to enhance the offering and get the very best from the tech. It's even set to launch at the brand-new MSG sphere in Vegas this year, so it's definitely one to watch!
Ready to embrace the very latest event tech? Our creative technologist is ready and waiting to develop the solution that will take your event to the next level and deliver on all your goals. Get in touch at anythingspossible@drpgroup.com to get started.