So, you've decided to include gamification in your communications. The next step? Ensuring it is perfectly suited to fulfil your intentions and is working at full capacity. No matter what you're using it for, there are three key elements that make up successful gamification: reward, competition and mastery. Below, we will discuss each element and how it contributes towards creating a positive gamification experience.
Reward:
As humans, we like being rewarded. But so often, companies fail to incentivise employees and customers to take that desired action. There are three main methods of rewarding users: recognition, privileges and monetary.
Recognition:

R

ecognising a user for complet

ing

a task or accomplishing a goal encourages engagement and repetition

;

this can be actioned

by

congratulating them or

allowing them to level up

Privileges:

A

privilege would be giving your user something that is unique to them and other people of that level

,

such as VIP admittance or access to gated content

(i.

e.

a

new skin

to use

i

n a role-playing game

)

Monetary:

O

bviously

,

some users are more interested in tangible rewards

;

v

oucher

s

, discounts and prizes

all work well

in this instance
It is important to give users a reason to use your gamification features. If they have a chance to win a prize for taking part in your survey, or buying coffee, or completing a level on an education app, it encourages them to reach the next level and keep engaging with your product/ service.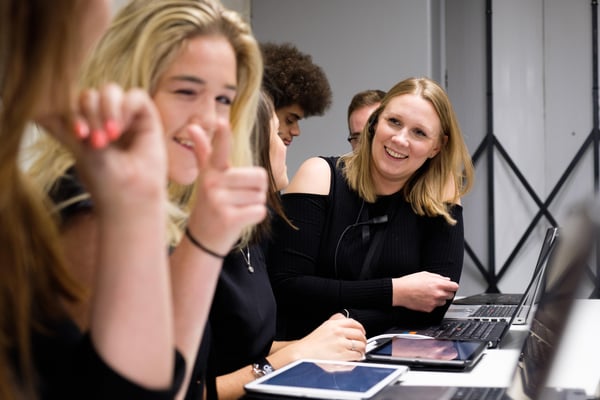 Competition:
Healthy competition can bring out the best in both employees and consumers; it increases innovation, productivity and engagement. Competition within gamification should motivate users to complete desired actions. A good gamification software creates this kind of environment by assigning targets or goals for fulfilling activities, then awarding points and monitoring progress. However, you are not only competing with others, you also are competing with yourself. Humans always look to improve themselves. Providing a monitoring system within the gamification software can therefore foster a progressive outlook with a continuous path towards improvement.
Mastery:
Gamification that includes improving a skill or learning new information will encourage the user to return in order to increase that skill and expand their knowledge. Pairing a goal with rules that determine how one may or may not pursue the goal is what creates interesting challenges. Player engagement is key. The goals must increase in difficulty with a mix of achievable short-term goals and longer-term goals. This enables both success and the possibility of failure. It is important that we learn from our failures, dust ourselves off and start again. Similarly, this will encourage users to return and to continue interacting with the company, both externally and internally.
With more and more companies choosing to implement gamification internally and externally, it's important that it has a positive impact on users. By considering the three key elements of successful gamification, you should reap the rewards created by this new marketing tool, such as an increase in productivity, motivation, creativity and engagement to name but a few!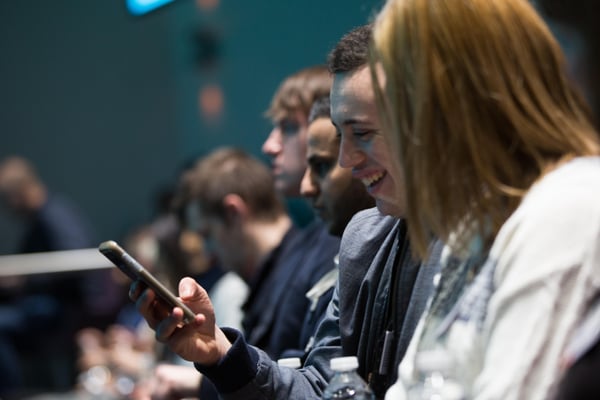 If you'd like more information on gamification and how you can
implement
it in
to
your communications
,
come along to our session
Gamification: Level up your communications
on Thursday 1
st
October at our
annual
DRPG
BIGtalk
thought leadership event. Book your free ticket
HERE
.
We love all ideas, the good, the bad and the mad. Anything's possible, after all
Get in touch today