As companies search for ways to communicate with their employees and external audiences, virtual events have grown in popularity. As the replacement for live events, virtual events need to be engaging, memorable and fun! Contrary to popular belief, virtual has most of the capabilities of a live event and plenty of additional benefits. However, with so many other distractions vying for delegates' attention, event managers must work harder to engage audiences and make the event stand out without the possibility of face-to-face interaction. So you know why you should be planning a virtual event and you've read up on some of the options but, if you've already chosen your virtual format here are some techniques that are sure to make your virtual event stand out from the rest:
Send out physical event gifts
I think we can all admit, we like free things. Send out a pre-packed kit to your attendees to give them that VIP experience and simulate some of the perks of attending a live event. For example, incorporate a cocktail-making exercise in a breakout session; send out the ingredients and have the whole audience making cocktails at home! It is interactive, engaging and will also give attendees a break from the more serious content. Similarly, if the event runs over lunchtime, send out a promotion code for food; companies such as Deliveroo, Just Eat and Uber Eats are all offering this service. Having something physical to associate the virtual event with will not only remind guests to attend, but it will also give them something to look forward to.
Have engaging speakers
With 49% of marketers saying that audience engagement is the biggest contributing factor to having a successful virtual event, it is important to hire a good, engaging speaker, one that will do more than read from a PowerPoint presentation. It is twice as hard to engage with an audience through virtual events, ensure your speaker interacts with your attendees, asks questions, and fields questions. The unseen audience is still ripe for engagement if you reach out to them in the correct way. When selecting the right speaker, consider the cost reduction. You may be able to afford a better speaker because you don't have to pay for them to attend in person.
Include entertainment
A live event isn't complete without entertainment and the same goes for a virtual event. You could go classic with a band, a digital photobooth or a DJ, or you could think outside the box and plan a virtual wellness session, a magic show or a bespoke trivia game for all to enjoy; with the use of the correct technology, the sky's the limit! Strategically embed the entertainment into the event, because according to a study by Microsoft, the average person's attention span is eight seconds. The average virtual event lasts around an hour… so, it's important to stimulate and engage where possible.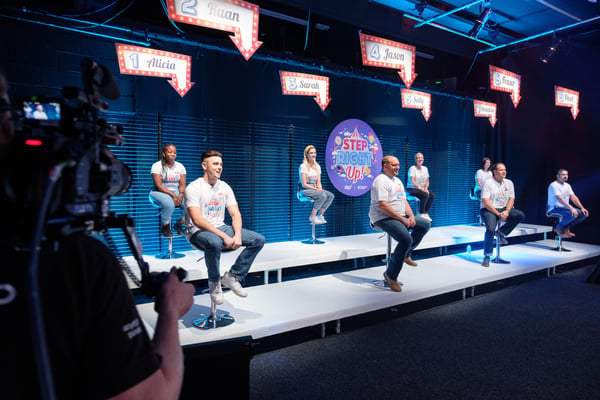 Have breakout sessions
Breakout sessions are a great way to break up your virtual event and can help prevent attendee fatigue. Whether they are structured or spontaneous, long, or short, breakout sessions are good for engaging your audience. By providing interactive activities, your attendees will be more likely to participate than go and make a cup of tea in the breaks. Why not try speed networking, a yoga class or an interactive interview with an industry leader?
We have a vast array of technology at our fingertips, there are things we can do now with virtual that we wouldn't have been able to do with live events, such as having thousands of people from across the globe in one place. Equally, virtual events are here to stay, and we should look to continuously improve and develop the virtual experience.
We love all ideas, the good, the bad and the mad. Anything's possible, after all
Get in touch today