2019 was the year sustainability took a front seat in the news. We are now living in a critical point where if we don't take serious action to limit or entirely stop depleting the planet's resources, the damage will be irreparable, and the consequences catastrophic. On a macro-level, we have accelerated climate change, the breakdown of ecosystems, and produced a plastics-infused ocean. On a societal-level, these macro elements have raised issues across political and humanitarian junctures, also affecting education, health and employment. On a micro-level, companies must prepare to survive the economic environment, making sure they have resilient infrastructures and resources in place to sustain business but also manage their effects on community, society and the wider economy.
How does this affect business?
"We created this world, we inhabit it. We're here to play an active role in the society and politics of the environment we occupy." A quote from Callum Gill, our head of insight and innovation in one of his talks on brand purpose. It is the perfect example of why sustainability and corporate responsibility must play an integral role in strategy planning, whether it is part of the overall company strategy or that of a campaign or event. Business can no longer take a passive role as research shows that consumers care about sustainability, using their purchasing power (be it monetary or time) on brands that are aligned to their own morals and values, not because it's a good thing to do, but because it's the right thing to do.
No matter what division or department you work in, we all have a part to play. Whilst not every issue may be relevant to your immediate role, sustainability and corporate responsibility is woven through the entire business. Take modern slavery. It may be seen to be primarily a HR issue, but the entire business needs to ensure they are not taking advantage of people by paying fair wages and treating people fairly. Not confined to employees, modern slavery may appear in a brand's supply chain thus the decision you, as a consumer, make plays a part in the products you buy. Or ethics in code? How are our design and digital departments limiting the creation of addiction through play or gambling? And what about communications? How are creative departments policing the messages or narratives so that it doesn't play to negative stereotypes?
What can businesses actively do?
Whilst many businesses exist to serve a need and make a profit, they should evaluate their company purpose and align it to the values that the business was built upon. Only then can efforts be authentic and measured against KPIs that are inherently linked to the success of the business. At DRPG, CSR has been ingrained in the business since its very beginning, recognising the importance of giving back to community and supporting charities and causes throughout its lifespan.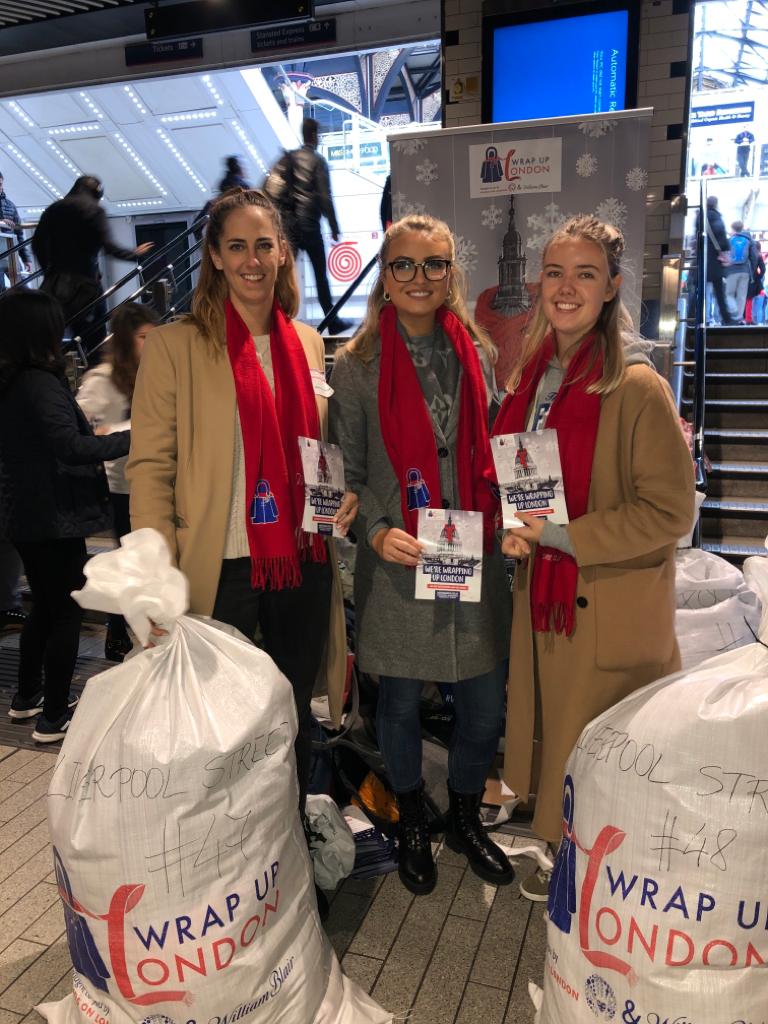 In contrast, DRPG has been on a 10-year-plus long sustainability journey to uphold and maintain the highest standards for ISO certification and compliance. Sustainability policies and annual reporting are slowly but surely becoming mandatory but these shouldn't be seen as a chore. These are public declarations and commitments from business to reduce their impacts on the environment and contribute to a more sustainable future that ultimately benefits people and communities. As such, DRPG has been working on their own CSR Charter to combine the behind-the-scenes operational elements with the more external-facing activities as our stance on being a responsible and ethical business. But that itself is not enough. The Charter's purpose is to hold us to account in the way we do business, aligning our efforts to the UN's Sustainable Development Goals (SDGs) to help us direct efforts and investment into the initiatives and options that will make the biggest positive difference or reduce a negative impact the most.
What can event agencies do?
In C&IT's 2018 Top 50 UK Event Agencies league table, only a third have some sort of credentials, with less than 10% actively promoting their commitments. Only 27% have limited or mandatory information and more shockingly 40% have NO visible or public-facing CSR at all. This adds to the longstanding debate that not enough is being done within the industry to put sustainability at the forefront. To embed sustainability at corporate events, it must be first embedded in the agency. As mentioned, sustainability and corporate responsibility must be woven through the entire business so the opportunity here is to communicate how the agency is not only doing great work for their clients, but also contributing to the wider industry, and society in general, through their own sustainable business practices.
We've previously covered why companies should embrace CSR, and how to increase CSR efforts at events – now, agencies need to look beyond the event itself to progress the industry in this critical business agenda.
We love all ideas, the good, the bad and the mad. Anything's possible, after all
Get in touch today