Events are evolving. We're always wanting to so something bigger, better, to give delegates an immensely positive unforgettable experience, because it creates a whole host of rewards for everyone involved.

So with plenty of new innovation and an untapped well filled with ideas, here's a few of our favourite live event experiences we've created.
The 4D experience
Consumer Live is an internal event, one mammoth takeover of the NEC Birmingham for 4,600 live and 16,000 virtual attendees, where representatives from the four groups within BT come together to share the vision for the next year.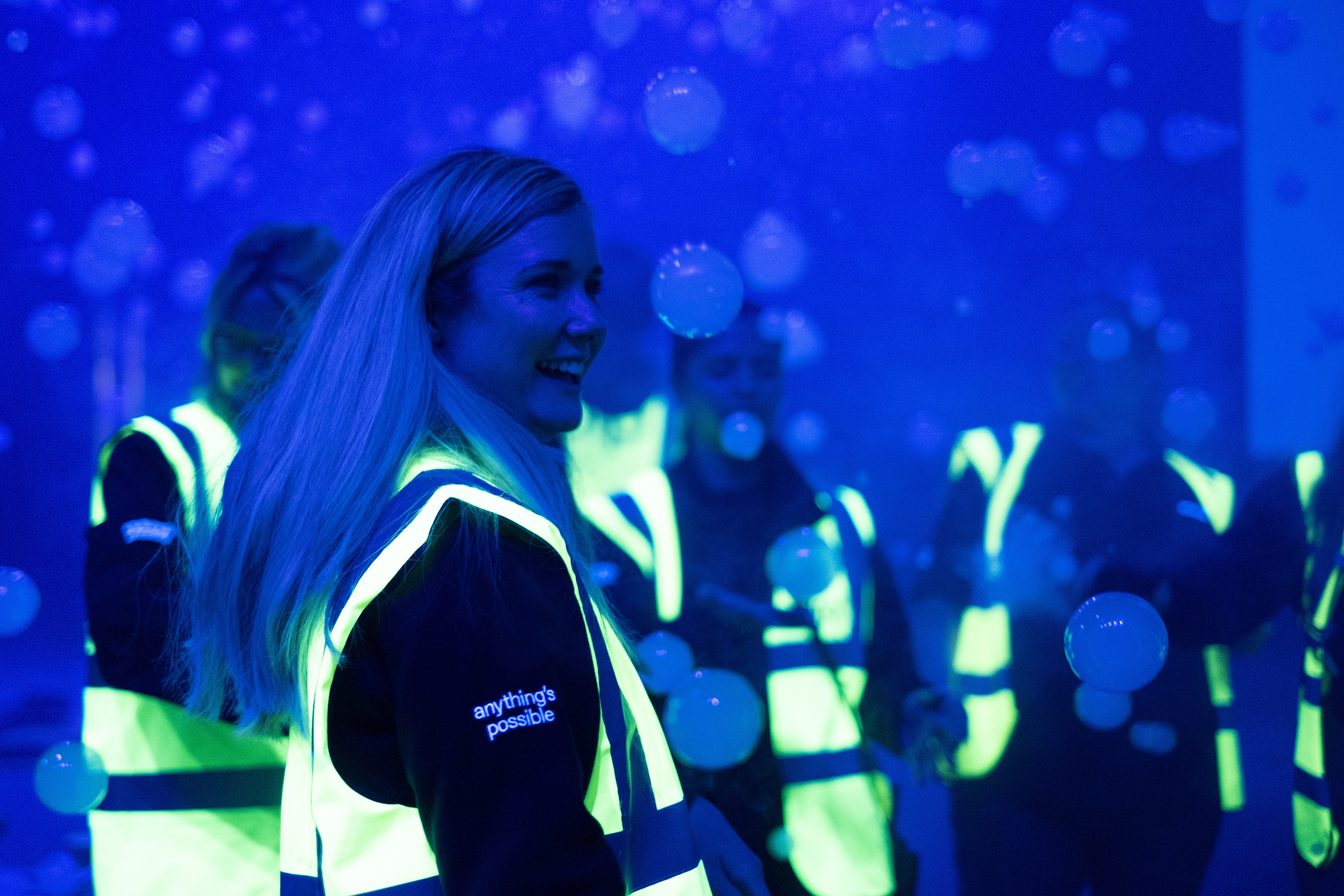 Within the expo, we created an immersive 4D brand experience to transport colleagues into the world of new EE. 4D is relatively new tech that we're seeing used more and more in cinemas with the chair throwing you around and spritzing water in your face. In this instance, it was far less violent and matched the excitement surrounding this new world.
This 4D experience was an intimate, smaller space within the large event, allowing approximately 30 people at a time to experience the brand up close and personal. We storyboarded and filmed a bespoke brand experience film, shot across multiple UK locations, designed a 360-surround sound audio track and integrated air cannons, basketball-sized haze bubbles and immersive 270-degree screens to wow our audience and launch them into the 'feeling' of the new EE and what it stands for.
It completely transformed the delegate experience, especially when you pair it with the show-stopping 45-metre by 6-metre LED Main Stage, wrapping our 4,500 live audience in immersive content.
RFID wristbands
It wasn't just the immersive 4D experience we created that made Consumer Live so great. There was plenty of really cool elements we fed in to elevate the day - one of the cooler ones being the RFID wrist bands.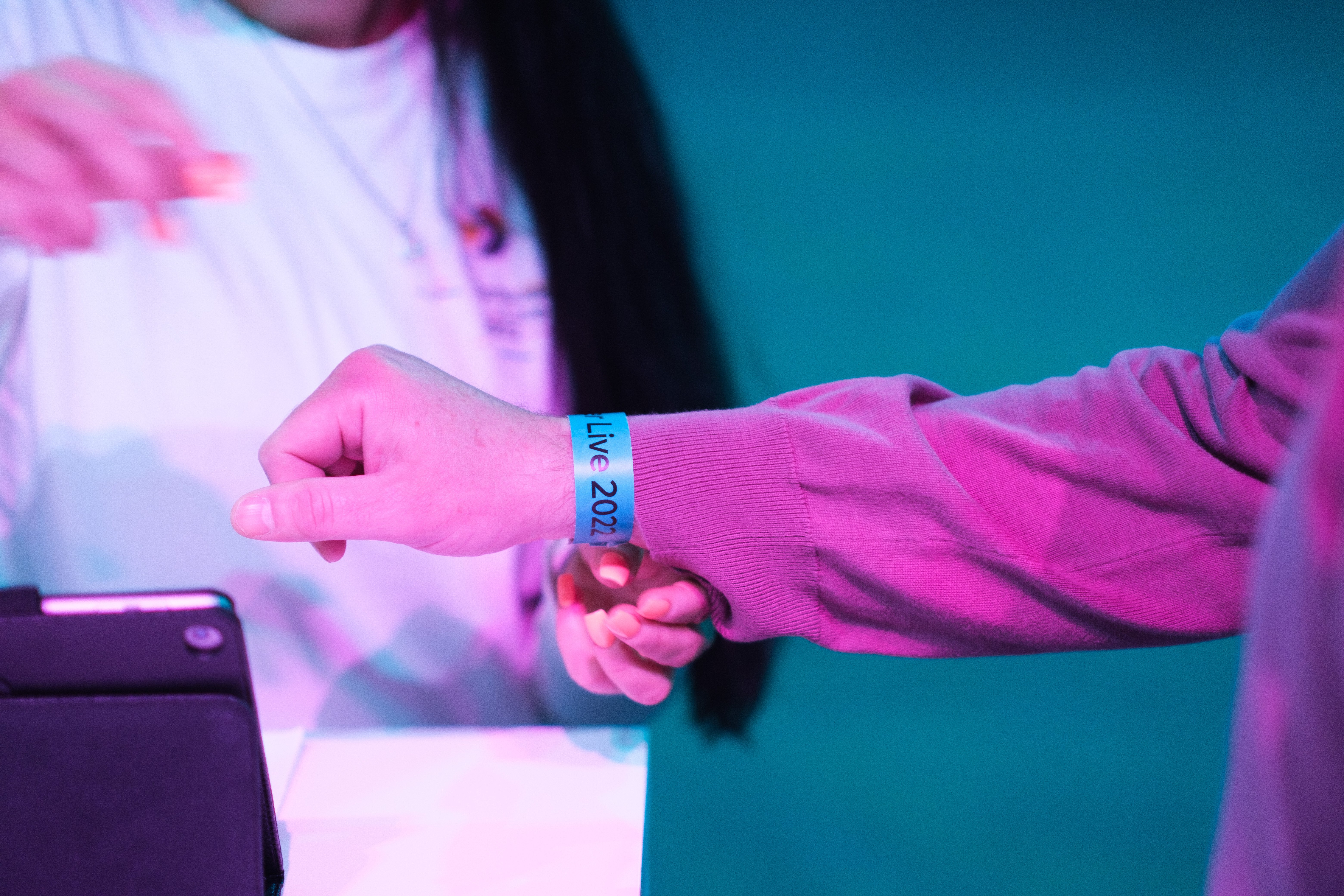 These handy little accessories boosted the sustainability factor of our most sustainable event ever delivered (so far), as it meant delegates couldn't be enticed by partner booths with freebies that would end up in landfill.
Instead, we incorporated a gamified experience to persuade delegates to take part in all Consumer Live had to offer. With every booth and area explored, attendees could collect points on their wristbrands to win a variety of impressive prizes.
To find out more about Consumer Live click here.
Wine tasting from the sofa
It's always a good time when there's wine tasting involved. Laithwates hosted a fun virtual event in the style of a Saturday night chat show called Taste With Laithwates. Hosted by ultimate wine expert, Oz Clarke, and featuring several celebrity guests, it took at home wine tasting to new levels.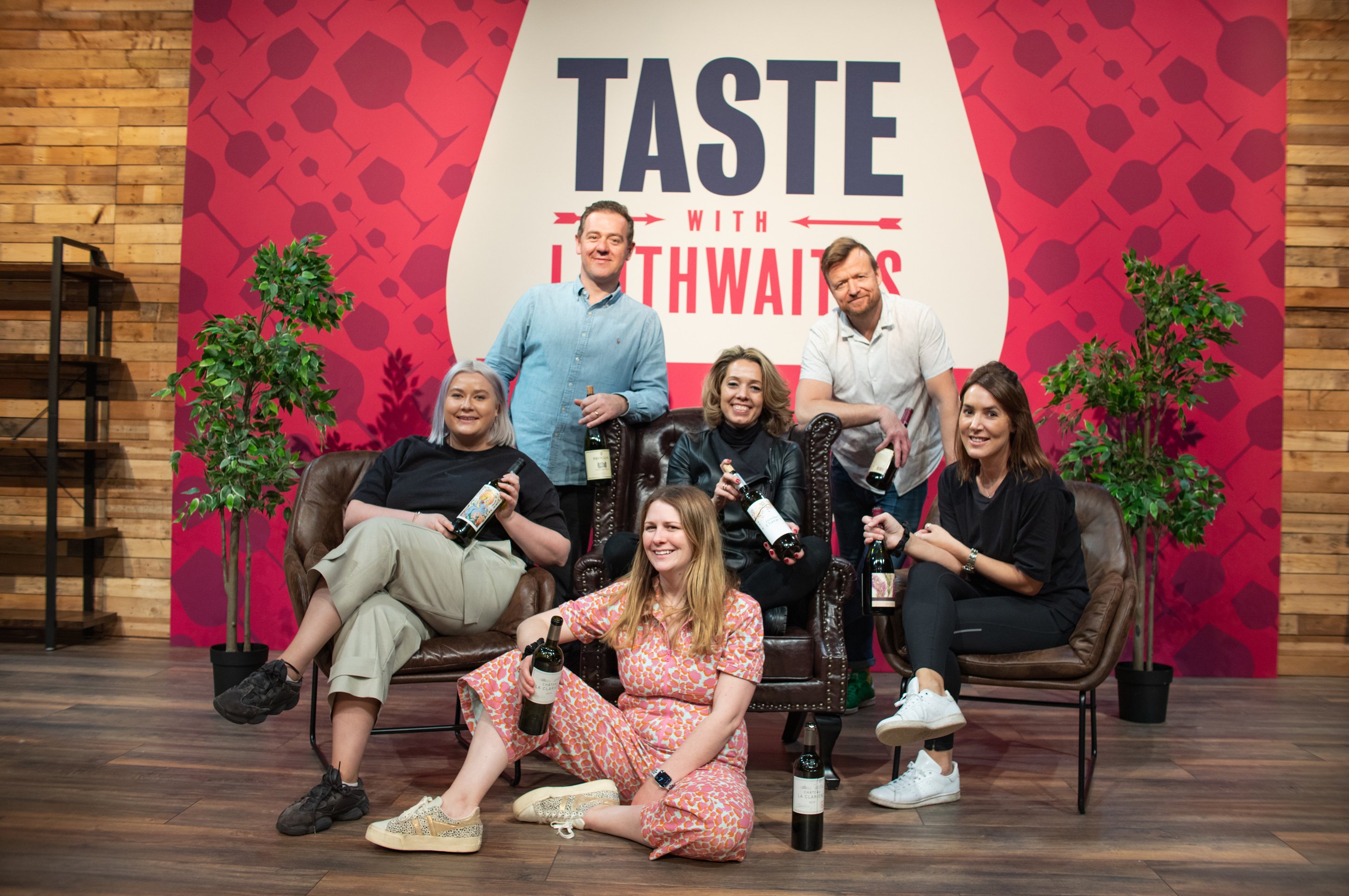 Remote attendees joined in with bespoke sample packs - which were letterbox friendly - and they even had a heads up on what food pairings worked best so that they could grab these in advance to up the at-home experience further.
The wine tasting moments took participants on a global journey, as we travelled from Argentina to California, Italy, France and Spain. Peppered with videos from the wine producers, we gave people an inside look at where the wine they were tasting was made.
Discover more about the broadcast by clicking here.
A world-first demonstration
Did you know that with the right tech, you can chat with your audience, in real time, in multiple languages, or output audio description to those sight-impaired, in one place while only being able to hear a single one of those outputs. You can even go a step further, and depending on where you are in the room, the presentation appears branded to specific companies or languages. Our Creative Technologist, Nick Fagan, demonstrated exactly that in a world-first at Bigtalk 2022, and delegates were floored at the result!
The first part of this unbeatable pairing is the Ghost Frame – an innovative, single LED wall receiving multiple inputs for different languages. So while the camera can see all four, our eye just sees one. It's accomplice, the HOLOPLOT brings in a new era of audio by beamforming sound and steering it to precise places, as targeted down to just one individual in certain environments.
At Bigtalk, Nick demonstrated three presentations for three different brands using these devices in harmony. It was a truly incredible moment, maximising the complete experience in person – an unsegregated, inclusive way of providing a controlled, targeted approach to presentations.
Giving back to the community
A great way to produce a positive delegate experience is to provide an opportunity for them to give back to the community. It creates a real feel-good moment that elevates the overall vibe of the event, and when done right proves to be tonnes of fun. In this case, one of our favourite team building activities includes a fun moment where delegates get into teams and are challenged to work together to build a real clinical prosthetic hand. These are donated to people in need who otherwise would never have the opportunity of receiving a replacement prosthetic limb.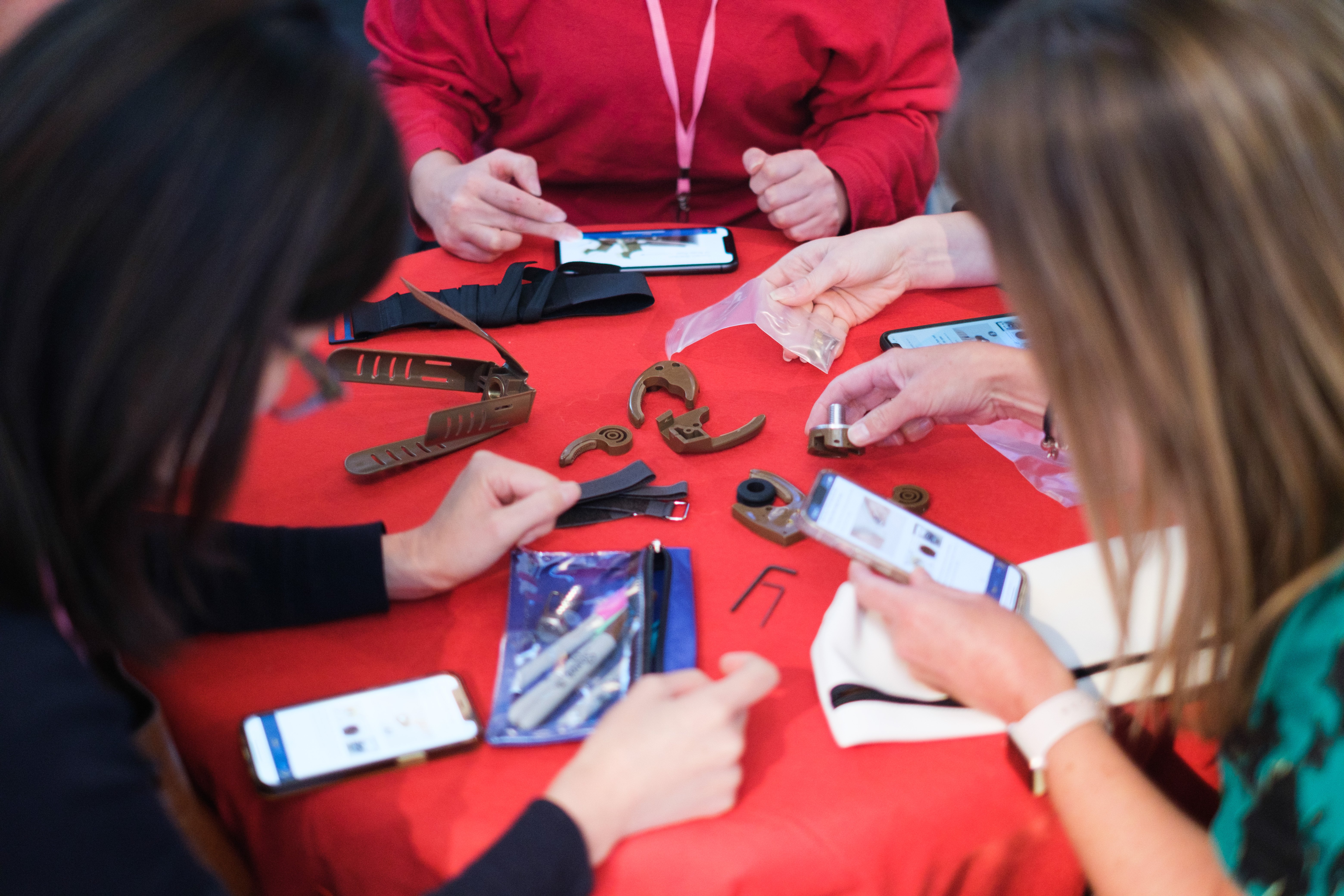 The build is not easy, and that's the point, but participants feel an incredible impact as they embrace the challenge, and work towards a real purpose. ​The activity is a truly inspiring, rewarding and authentic experience, guaranteed to positively impact on brand purpose.
In fact, we love this experience so much that the whole team here at DRPG took part at our own Summer Conference. Not only was it a huge hit, it was also great getting to experience something so brilliant, while supporting an incredible cause in the process.
Fancy reading more about these jaw-dropping moments? Head over to our Events & Experiential page for the full low-down.
We love all ideas, the good, the bad and the mad. Anything's possible, after all
Get in touch today