Virtual events are a modern approach to conducting meetings and conferences, they are rapidly becoming part of the solution in aiding businesses to communicate with their audiences.
On Friday 20th March, we broadcast live from our studios in Worcestershire where CEO, Dale Parmenter, and the DRPG team discussed the possibilities, and how to bring life to important communications in an engaging way via technology. Our heritage in video production, skill in producing events, digital solutions and comms expertise are a powerful combination to deliver an effective broadcast globally.
The broadcast ran for 20 minutes with an opportunity to ask questions at the end. Over 800 people logged in to watch the masterclass on virtual events and the broadcast was a huge success with great feedback from all parties.
For those who were unable to attend, never fear! We recorded the whole thing so you don't have to miss a thing:
For a bit of fun, just before we went live we asked people joining the broadcast to send us a selfie and here are just some of the great pics: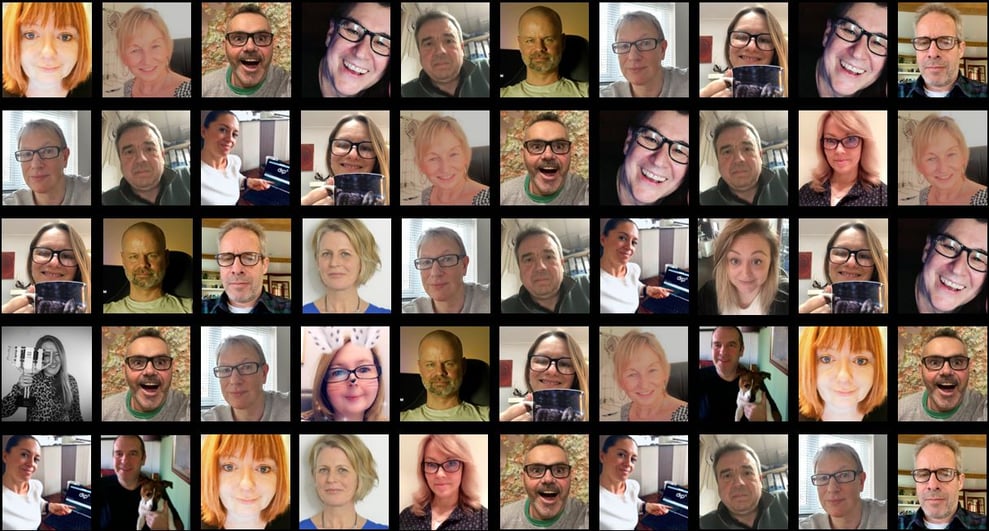 For more information check out our blog on the Benefits of Virtual Events. It was the perfect solution for when we launched our CSR Charter earlier this month.
We love all ideas, the good, the bad and the mad. Anything's possible, after all
Get in touch today