When Clare Biggs lost her husband Alan to cancer in 2015, she knew she wanted to help other people who had suffered the primary and secondary effects of cancer.
Alan "Biggsy" Biggs was a hugely popular and respected RFU National Referee Development Manager, Stanway Cricket Club lynch pin and above all, remarkable gentleman, husband, friend and colleague to many people.
Together with Stanway Cricket Club where her husband was a long-standing member, Clare organised a Summer Gala Ball to raise money for the club and to help support a charity that she holds close to her heart. LINC – The Leukaemia and Intensive Chemotherapy Fund, provides both financial and psychological support to patients who are having intensive chemotherapy treatment from Gloucestershire, Herefordshire and south Worcestershire at the three counties centre in Cheltenham.
Lord Wemyss, Club President, happily made the grounds of Stanway House and Tithe Barn available and with the event production support of our local communications agency , the evening raised over £5000.
The weather was kind and the evening well attended. Guests were treated to a Double Decker Bus Bar, the famous Stanway Fountain and a spectacular fireworks display. A silent auction was also held in conjunction with the event to help with the fundraising total, with prizes generously donated by local business and the cricket and rugby communities where Alan was so well known.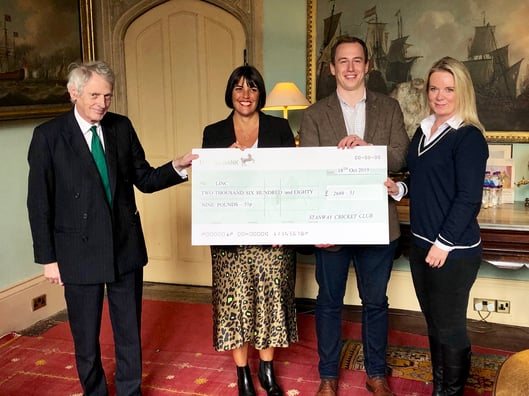 On Friday 18 October a cheque was presented to Claire Charlton, LINC Head of Fundraising by Lord Wemyss for a fantastic £2689.51. This donation will go towards the funding of the LINC clinical trials research post, a research haematology nurse who will support in getting Gloucester patients into national clinical trials thereby improving their treatment and outcomes.
The same amount was handed to Stanway Cricket Club – perhaps one of the most picturesque cricket grounds in England. The funds will help renovate an iconic listed thatched pavilion and, in so doing, ensure that Stanway can continue to provide excellent local cricket facilities.
Claire Charlton commented, "The Stanway Summer Gala was a great success and LINC would like to thank everyone involved for their hard work and support. The money raised will make such a considerable difference to the help that we can provide for local blood cancer patients and their families."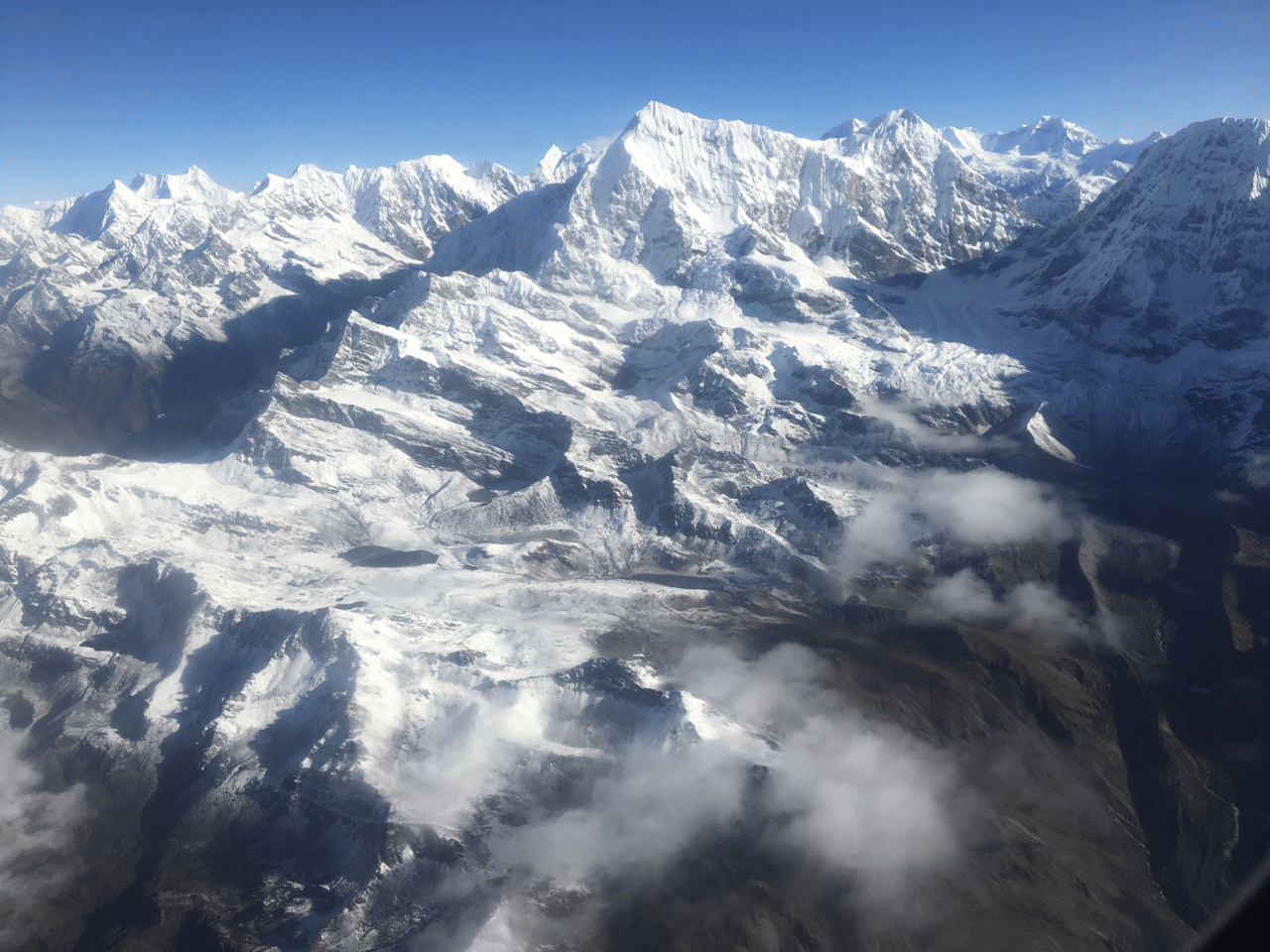 Paul Nicholls, a friend of Alan's and a board member of us commented: "Biggsy was so influential in so many ways in so many lives. It was a privilege for us to play its role in a committed team comprised of so many different contributors, all of whom worked so industriously to raise funds for two great causes in the memory of a great man. I have no doubt Biggsy would have been very proud."
We love all ideas, the good, the bad and the mad. Anything's possible, after all
Get in touch today