We were proud to welcome the UK's Business and Trade Secretary, Kemi Badenoch to a hands-on tour of the creative operations taking place at its studio complex in Hartlebury, Worcestershire.
In a testament to our dedication to innovation, we had the privilege of hosting the UK's Business and Trade Secretary during a visit to our headquarters on Thursday, October 19th. The Secretary's visit provided a platform for us to showcase our cutting-edge solutions, particularly in the realms of Virtual Reality (VR) and Artificial Intelligence (AI). One highlight of the visit was a captivating VR demonstration, featuring two impressive programs that showcase the potential of the technology in the events and exhibition industries. The Secretary was also introduced to our implementation of ethical facial analysis evaluation using AI — an innovation revolutionising event engagement measurement in real-time.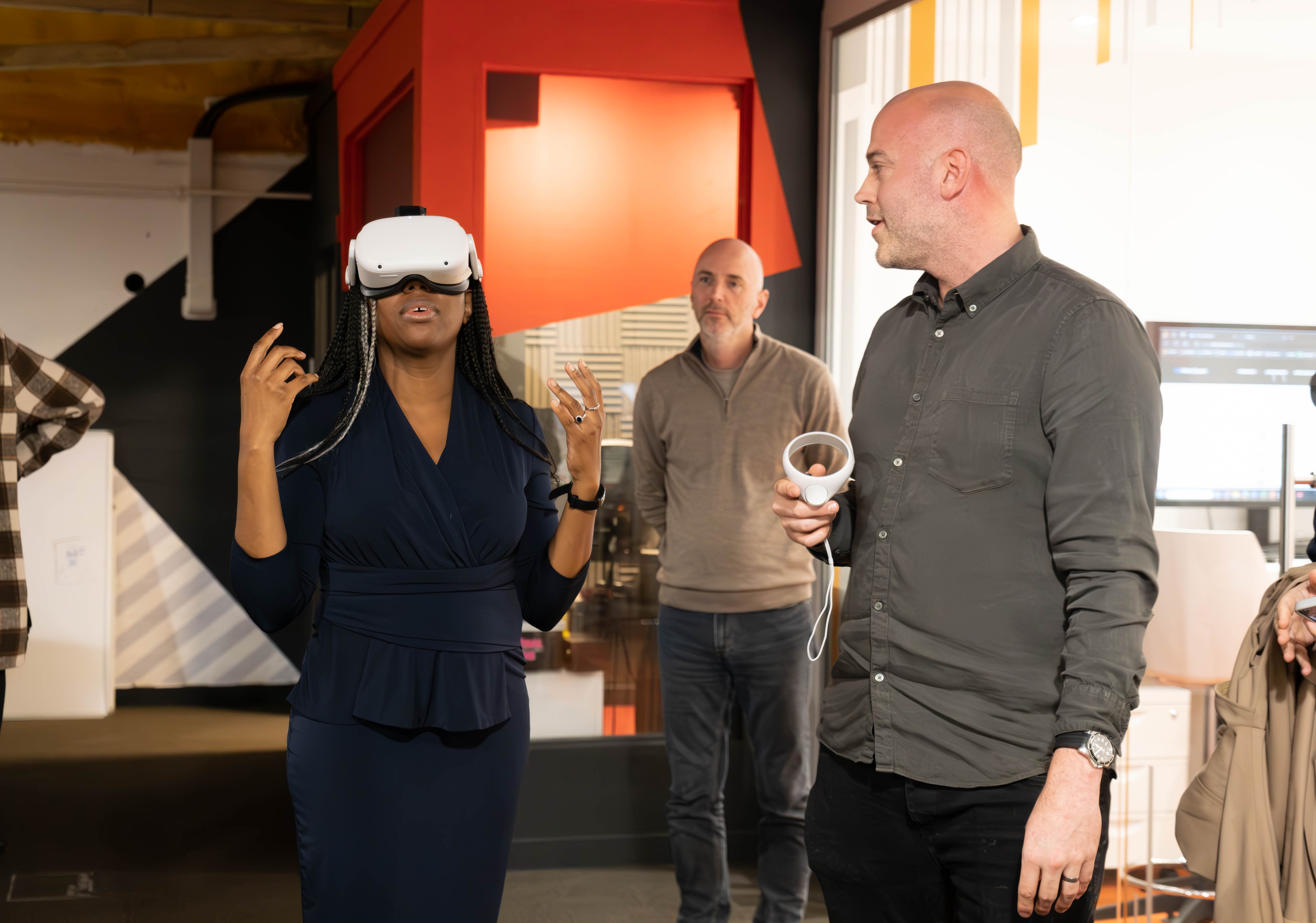 Business and Trade Secretary Kemi Badenoch said, "It's always good to see first-hand the fantastic work of our Export Champions, and DRPG are a superb example of why the UK's creative services industry is one of the most vibrant and successful in the world."
"The Government's Export Champions, like DRPG, help businesses to get started exporting their goods and services, which in turn helps firms to grow and create jobs. I am grateful to DRPG for their work in this area."

Earlier this year, we joined the esteemed Department for Business and Trade (DBT) Export Champions programme for 2023/24, setting its solid commitment to inspiring and encouraging other businesses to maximise their export potential. With a community of 400 business leaders across the UK, the programme aligns with the UK Government's Export Strategy, aiming to achieve £1 trillion in annual exports of goods and services by 2030. We are eager to contribute to this ambition and share its valuable international business development experiences.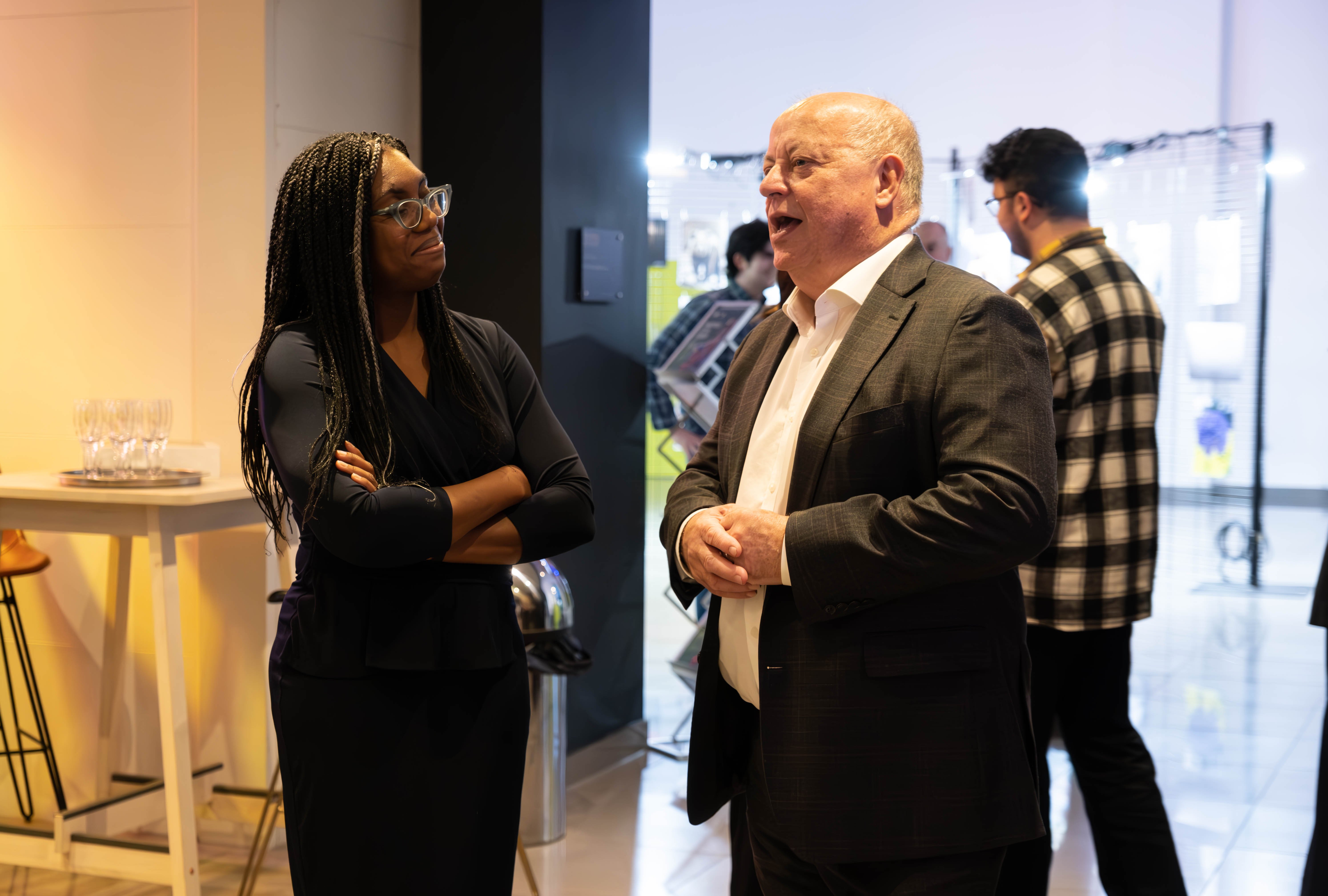 "This week will certainly be one for the company's books, starting it off by officially receiving our B Corp Certification™ and retaining our Investors in People Platinum status, to ending with this high acknowledgement of our business and trade acumen from none other than Business and Trade Secretary, Kemi Badenoch." said our CEO Dale Parmenter. "We are honoured to be part of the DBT Export Champions programme, a movement that aligns with our passion for driving global growth and encouraging others to embrace international opportunities. These milestones underline our commitment to innovation and the future of advanced and sustainable communications."

Following this, members of our Creative and Design team will be featured speakers at the DBT Midlands Conference, themed 'Where Business Meets Digital: Global Trade Unlocked,' taking place on November 9th at the Belfry in Sutton Coldfield. Tommy Moore, Senior Creative Director and Stu Perry, Head of Design will provide the workshop around the topic of 'Design Best Practice' covering some of the top tips businesses need to consider when taking their brand internationally and how to get the aesthetics right.

We look forward to continued collaboration with the UK Government and fellow Export Champions, furthering their contributions to the global business landscape.

For more information and details on attending the DBT Midlands Conference, please click here.
We love all ideas, the good, the bad and the mad. Anything's possible, after all
Get in touch today