We hosted our annual thought leadership event 'BigTalk' on Thursday 28th September with over 150 of our top clients invited to the 4.2-acre studio complex in Hartlebury, Worcestershire.
Communications professionals from over 70 domestic and global brands attended the event to gain the latest insights, trends, and practices to apply to their own sectors.


In our seventh edition, BigTalk adopted a creative theme inspired by the essence of universities, effectively channelling the objective of learning. The studio complex underwent a remarkable transformation, resembling a vibrant varsity-branded campus housing an education programme focused on the dynamic between knowledge and creativity.


The topic of Artificial Intelligence took centre stage for the opening keynote as our Senior Creative Director, Tommy Moore, guided the audience through the current landscape of AI and the associated risks and rewards. AI was a reoccurring theme as leading industry players, Meta and Zenus, also joined BigTalk's programme within the technology session to showcase how their technology can support experiential solutions, and how to get the most from data using AI.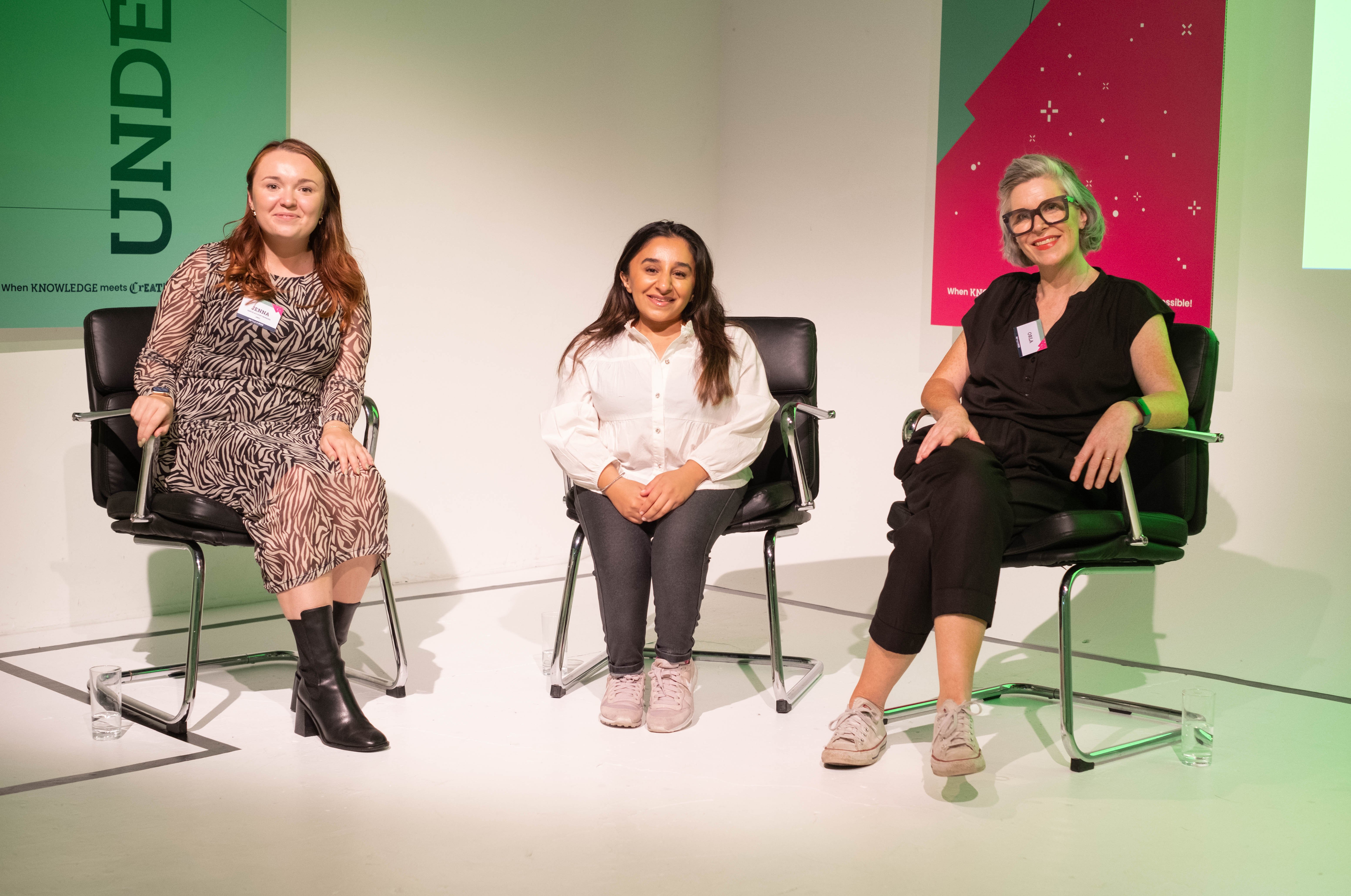 Other experts from the DRPG team and our partners assumed the role of 'professors' during bespoke CPD-accredited workshops that included accessibility for all audiences, cutting through the sustainability fluff, effective brand storytelling, understanding audiences and tomorrow's technology. The tailored list of subjects was consciously applied back to marketing, events and communications. Notable guest speakers included Shani Dhanda, award-winning disability specialist and broadcaster, Orla Pearson, co-founder of MyClearText, as well as Russell Soden of Teamology.
An immersive sustainability workshop in the day, aptly named 'Know your Greens', paved the way for the evening's fully Worcestershire-sourced dinner. Led by Chef Graham Brookes, who took the audience through a guided menu for each course detailing the ingredients solely produced and grown in Worcestershire including the accompanying wines, beers, cocktails and mocktails.
The event concluded with an award ceremony at the dedicated 'graduation ball'. The celebratory segment recognised the very best work delivered by us and our esteemed clients. Many of the projects that were shortlisted on the evening have been previously recognised by industry-specific awards, in their own right.


Our CEO Dale Parmenter commented: "Our commitment to empowering our clients goes beyond business. This event is a testament to our dedication in providing not just services, but an educational journey that redefines possibilities. We believe that in this dynamic industry, a blend of knowledge and creativity is the true game-changer.


"BigTalk 2023 is a platform for our clients to navigate this transformative landscape, enabling them to craft meaningful, impactful narratives. Whether that be in Automotive or the Public Sector, B2B or B2C, the great thing is that the methods and practices we take from peer-to-peer events like this can be applied to all types of communications, events and audience experiences."


For more information on this year's BigTalk event, to register your interest for our German RheinTalk in 2024, or to access additional resources on topics talked about at BigTalk 2023, please click here.
We love all ideas, the good, the bad and the mad. Anything's possible, after all
Get in touch today