Bring out the bubbly! We have earned 16th position in the prestigious Sunday Times Best 100 Companies to Work For list! Last year we reached an 8 year high of position 29 when we made the move from the small company category in to the medium to large category. This year we've improved even more on that position as voted for by the Best Companies organisation which compiles the list on behalf of the Sunday Times. We have also maintained our coveted 3 star accreditation level, the highest rank in the Best Companies to Work For initiative.
The list is based on factors such as job security, faith in team leadership and belief that the business provides a great service to clients.
The results were announced at a gala dinner and ceremony attended by 1400 guests, hosted by BBC TV presenter Dan Walker and held at Battersea Evolution in London.
Celebrating our milestone anniversary year, we boast a 40 year history of putting our people first, investing heavily in our wellbeing, training, reward and recognition. Group CEO Dale Parmenter has always maintained a family feel within the company since he started it as a one-man operation in 1980 and it has grown to a 330+ strong team today.
Dale commented on the Best Companies news, "It is an honour to be included in the list and to have got to 16th position is a testament to the tireless dedication of our close-knit team. We couldn't have got this far without every single person who makes up our organisation so this is a great celebration of them and the work we have achieved together. It is proof that we do not just pay lip service to improving our team's working environment throughout the year, it is a core driver in our business strategy, and it is great to receive recognition of our hard work in this area."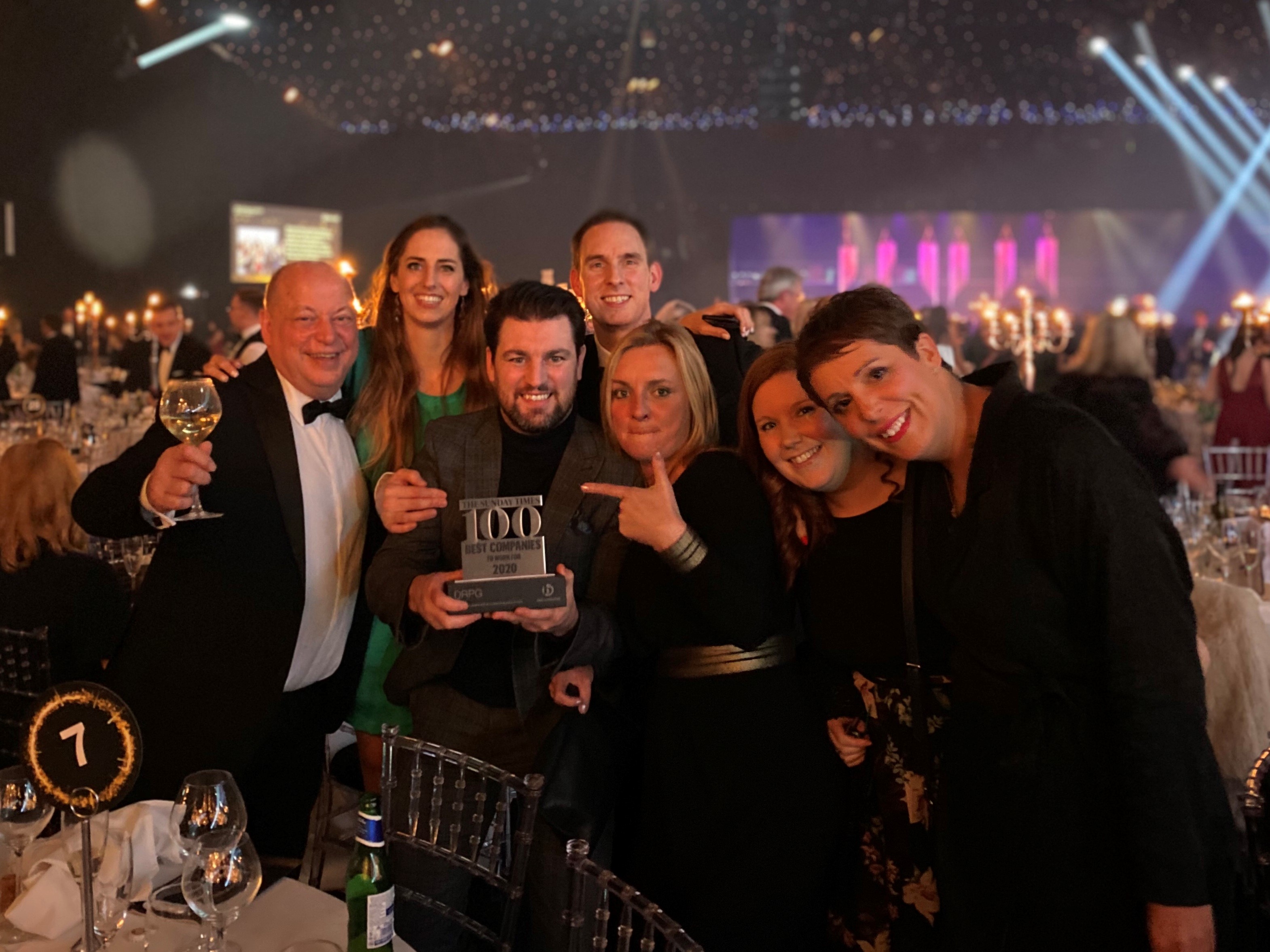 "For us the Best Companies list is a fantastic way to hold ourselves accountable for maintaining and improving our engagement levels. We do this not only by taking on board the feedback given by the organisation, but also by continuing to keep investment in training and development of our people extremely high on the agenda."
Jonathan Austin, CEO & Founder of Best Companies "I would like to congratulate DRPG on your achievement. Best Companies have been producing the accreditation standard since 2006 to acknowledge excellence in the workplace. Organisations like DRPG have continued to focus on their employees and have been rewarded with an engaged workforce who tell us that this is a best company to work for."
Check out our profile on Best Companies and find out why we were voted 16th!!
https://www.b.co.uk/company-profile/?DRPG-55247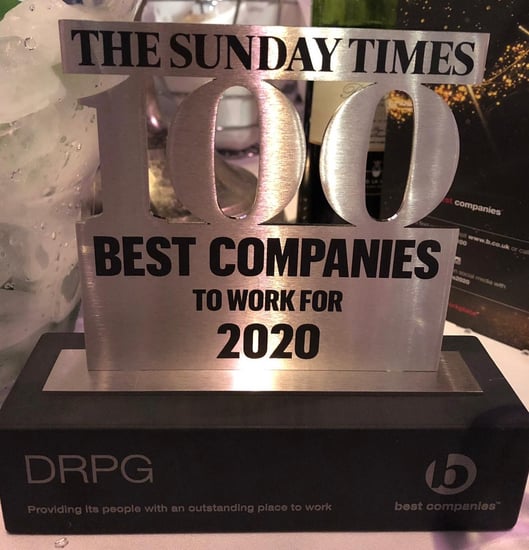 We love all ideas, the good, the bad and the mad. Anything's possible, after all
Get in touch today