The EVCOM London Live Awards was held at the Shaw Theatre and Pullman Hotel on Friday 18th November and saw DRPG Film take seven awards home with them on the night, including the top Grand Prix award for its film 'The Boxer'.

This totals 12 awards received for DRPG's Film 'The Boxer' in 2022, including honours at the New York Film and TV Awards and the Cannes Corporate Media & TV Awards.
The Boxer was commissioned to promote our partnership with Team England Boxer Delicious Orie (DJ) and the Commonwealth Games. As a standalone film, the target audience of The Boxer was multifaceted. Created to appeal and raise awareness among our client base and colleagues, the film launched the start of a year-long campaign ahead of the partnership at the Birmingham 2022 Commonwealth Games.

DRPG Film also received two awards for 'A Better Way To Live', produced for Redrow including Gold in the 'Sales of Products or Services' category and one for 'Staying Financially Secure' for Lloyds Banking Group in the 'Learning and Development' category.

The team received a total of 22 awards for a multitude of projects and high-level of craft this year. Head of Film, Scott Horsfield commented, "Having our work benchmarked by peers and clients alike is incredibly valuable, and I'm delighted to see the team recognised with the Grand Prix win - the Oscars of the brand and corporate film world. It shows we are heading in the right direction. The Boxer showcased the immense talent in our team from creative directors, producers, sound designers through to editors and colourists."

Director of Media, Ben Wallace added, "It's fantastic to see DRPG Film being recognised for the abundant skill and craft in which it delivers for our vast array of clients. From innovations in our technical production for the property sector, to sound engineering and editing excellence in the work we do for brands' internal communications.

"We've invested heavily in the people and infrastructure within our Film teams across London, Manchester and the West Midlands, and look forward to growing this standalone service's reputation as the heavyweight storytellers in film and animation."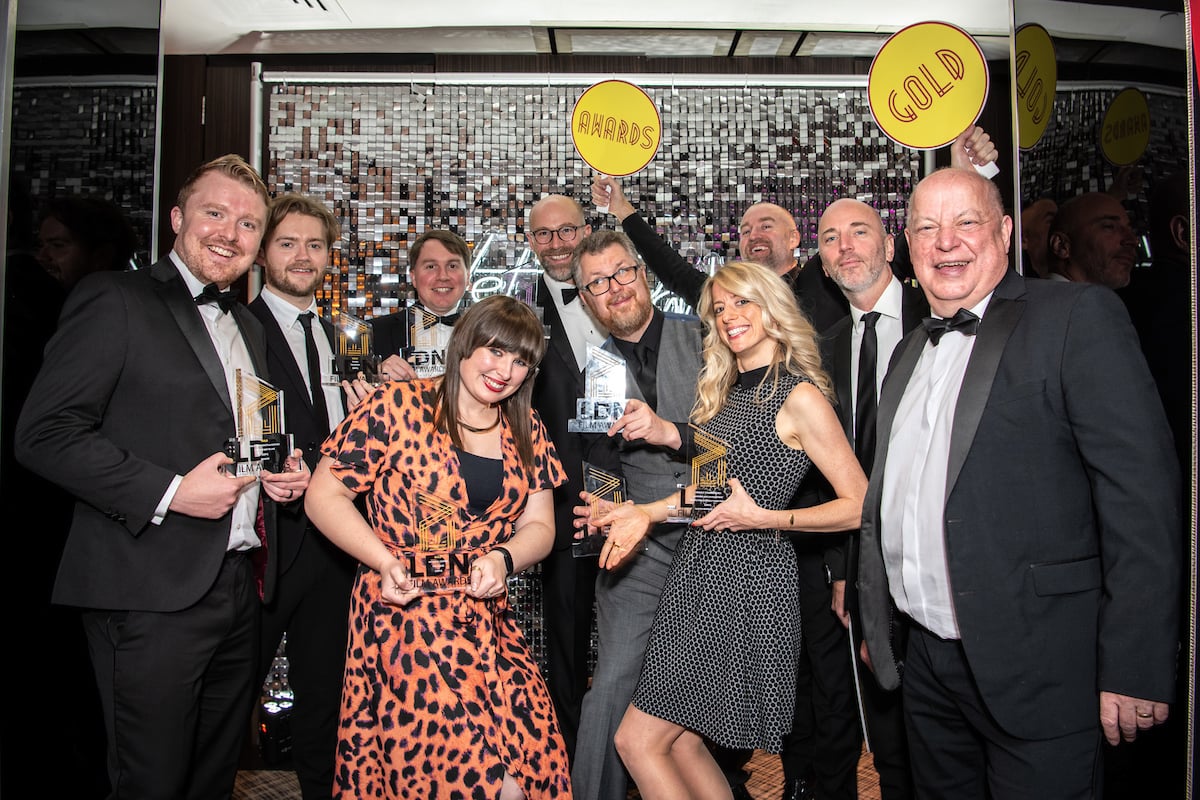 DRPG Film is the leading film production service part of the DRPG global creative communications group. Ranked as the UK's leading production company in Televisual Magazine, the Film team is made up of over 90 writers, directors, producers, animators and more. Specialising in expert storytelling and award-winning end-to-end production solutions for an industry wide range of clients and brands, for both external and internal audiences worldwide.
We love all ideas, the good, the bad and the mad. Anything's possible, after all
Get in touch today