Creativity lives on and here we look at how organisations can best hitch their wagons to the creative surge we are seeing today. We take a look at:
Audiences' (both internal and external) relationships with content and comms
There is no doubt our audience's relationship with content and the need for it is growing stronger every day. You only have to look at the increased amount of unique content being generated in recent weeks, to see that content remains king and that when there is a lack of physical experience, we look to fill the void with mindful experiences. Content can come in all shapes and sizes; however, we do know one thing for sure, moving images that bring reality to life in a world that seems unreal, remains the creative powerhouse of engaging content.
When communicating with our audience, it is all about rising above the noise. Now, there is more noise than ever and the challenge to cut through and reach your audience has become even tougher. At a time when our audience is being bombarded by information, it is vital that your message is clear, on-brand and most importantly relevant to you and your objectives.
As our audience find clarity and our unexpected tomorrow becomes the everyday norm, they will begin to search out new content. This is an opportunity to position your messaging as a vital channel of communication that's in place to provide the answers your audiences are now looking for, and indeed expect from you!
Creative engagement
There is not a social channel on the planet that hasn't seen an increase in creative content being shared. For our content to stand out, it must be different, original, memorable and even emotional. Organisations are having to adopt a more creative frame of mind in order to produce content that grabs the attention of their audience. What we're seeing happen is what creativity is all about. It's not making something from nothing, but building from something that already exists, resulting in an evolving journey for our audiences who thought they'd 'seen it all!'

Technology's role in the creative surge
Technology is two-fold when we talk comms. As I mentioned, content remains king, but to keep it on the throne it needs to not only be inspiringly creative but of an acceptable level of quality. Most of us already hold a video production house in the palm of our hand, and we're getting better at using it to its full potential. Our various mobile devices sell on the quality of their camera, hardware and creative apps, and rightfully so as we can now record beautiful 4k footage and, with a little extra kit, capture quality sound too.
The second part to technology progression is our ability to distribute our content, enabling us to better target our audience with what matters to them, and just as importantly analyse its journey. This can be through existing platforms, often for our external audiences, or purpose-built solutions designed specifically for your business and employee base.
Having said all this, it's vital to remember that technology is simply an enabling tool and not the answer to audience engagement. The key lies within your ability to understand your audience and their creative needs.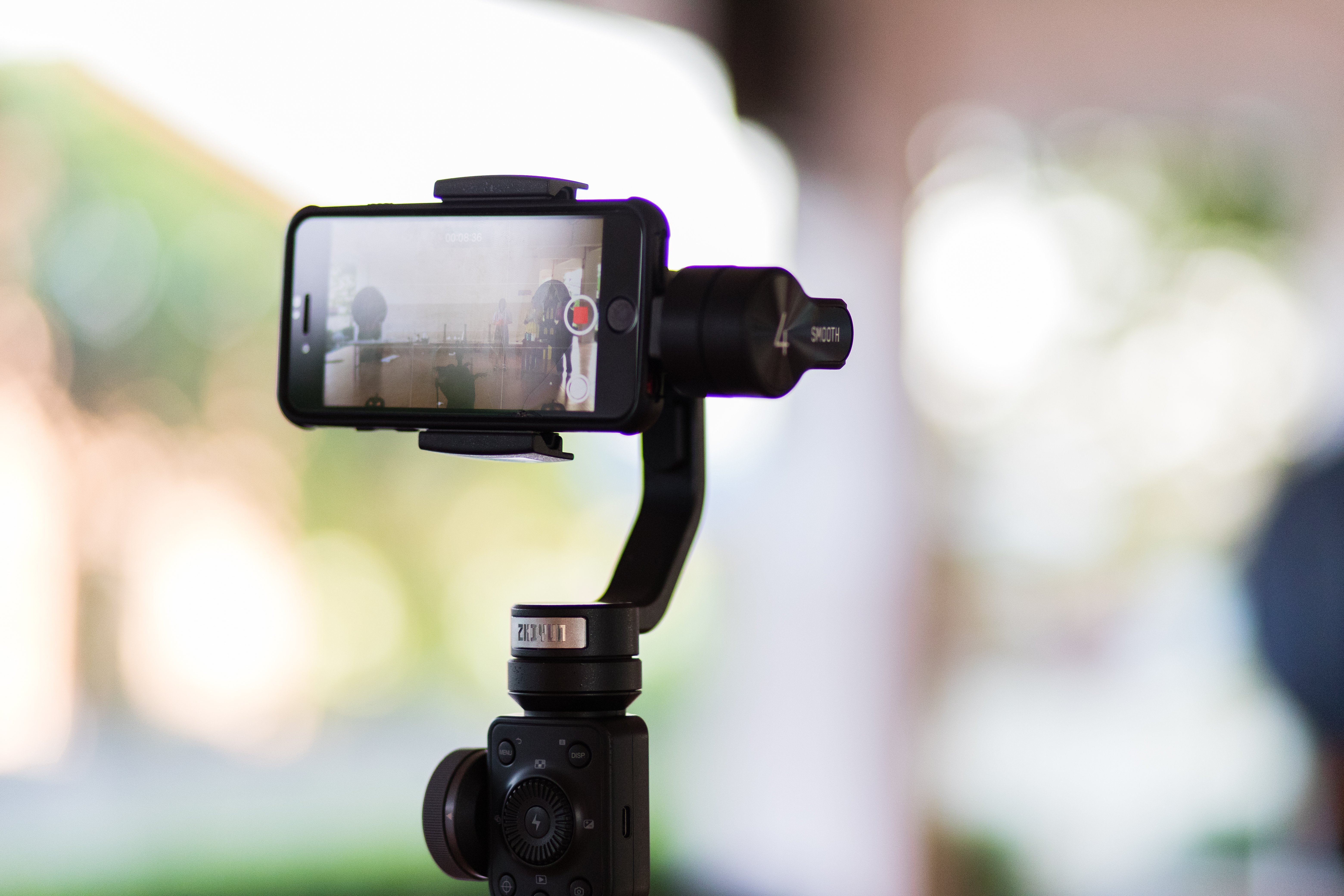 Challenges
The speed of communication is proving to be a challenge for many who are trying to engage both their internal and external audiences. In some cases, businesses are allowing themselves to be owned by the conversation rather than owning and leading the conversation themselves.
But it's never too late to take control. Those organisations that embrace communication and creatively engage their audiences, tend to be the leaders of the tomorrow. Why? Because people are looking for great leadership, which when given, provides a sense of confidence, feelings of trust and a longer-term desire to be communicated with again in the future. Overall, I expect that there will be an even greater opportunity to create and deliver reactive comms content than ever before, for both organisations and comms agencies.
What does the future look like?
As we're talking creative, let's think creative. Remember when you left that script on the train, spilt paint over your work of art and binned the wrong music file on your computer? When you sat down to re-create what you thought was your lost masterpiece, you probably went on to create your greatest work. We tend to be at our most creative when we're challenged the most.
Challenging times prove the power of good and effective communications. Successful organisations are created through their reactions and their ability and willingness to embrace creativity in their communications. Those less successful will never mention the word communication in their rationalisation of failure because presumably, they never saw the value of it in the first place.
We love all ideas, the good, the bad and the mad. Anything's possible, after all
Get in touch today