Sponsorship is often seen as a straightforward way for big brands to grow awareness, increase reach and build positive brand associations. Paying to have your brand name plastered around a particular event is simple, but you need to do much more to build an effective sponsorship deal. The real question is, how do we create a successful sponsorship campaign and integrate both internal and external comms?'
It's a question many have asked, and the truth is, it's more straightforward than you might think. It just takes a little care and attention, and a plan designed to deliver the outcomes you're looking for. Sponsorship presents myriad opportunities for brands and businesses of all sizes, and truly effective partnerships have long-lasting benefits. Pepsi and the NFL may forever be linked in consumers' minds, so effective is the sponsorship deal forged between the two. Coca-Cola has been sponsoring the Olympic Games since 1928, and London 2012 did fantastic things for its quintessentially British sponsor, British Airways. Finding the right match for your business is vital. Done well, the associations you build through sponsorship could last a lifetime.
Sadly, many partnerships are formed without that foresight, and the results can be a little underwhelming. You'd be surprised how many businesses opt to sponsor an event because a friend of a friend suggested it might be a good opportunity, or because some higher-up has a particular interest in a specific sport and would like a few free tickets. But when approached with a business mindset, sponsorship can have a much greater impact on everything from how your business is perceived by the outside world to internal culture and, perhaps most importantly, the hard figures like sales and return on investment.
That's why we always begin with one question, 'What's your objective?'. As an agency, our role is rooted in understanding what the brands we work with hope to gain from any sponsorship deal. It might be increased brand recognition, an uplift in sales, a shift in public perception, or even an internal initiative to support the causes the brand is passionate about. It might be a combination of them all, but whatever it is, it must be defined. From that set purpose, or overarching 'why', we can shape and structure a campaign that is always driving towards the same goal. With a key reason and purpose behind a sponsorship, you stand a far better chance of enacting actual change.
Let's take Marks and Spencer as an example. For a long time, the food arm of this historic brand was seen as something of a luxury. You might buy everything you needed for a celebration meal in the store, but most were unlikely to do day to day shopping in M&S Food. The brand wanted to change that attitude and increase food sales for families, but how? The answer was sponsorship of the biggest Saturday night family entertainment show on TV – Britain's Got Talent.
To some it seemed like a bit of an odd choice for the retailer. There were even articles asking whether the partnership would 'de-premiumise' the brand (as if that isn't what it was hoping to do). The results, though, speak for themselves. Over the course of the two-year deal, M&S saw food sales increase dramatically, with sale of featured products growing on average 11% year-on-year and many selling out altogether. Vitally, this sponsorship consisted of much more than a few ad slots on Britain's Got Talent (BGT). The retail brand brought the partnership to stores with BGT bags and window vinyl, there were weekly BGT meal deals and a custom voice- over from Ant and Dec on self-checkouts. Staff competed for the best BGT displays, replica buzzers and a judge's desk sat in HQ and all employees were invited to take part in Marks and Spencer's Got Talent.
The campaign spanned internal and external audiences, and had a home in stores, across social, on television and beyond. For two years, BGT became part of the M&S culture – even its big Christmas conference was themed around the show. The thing that united every single activation was purpose. The retailer's objective when signing the sponsorship deal was all about families and food, and so all activities contributed to that overarching concept. It wasn't performative or a box-ticking exercise. It was a strategic choice that earnt M&S significant returns.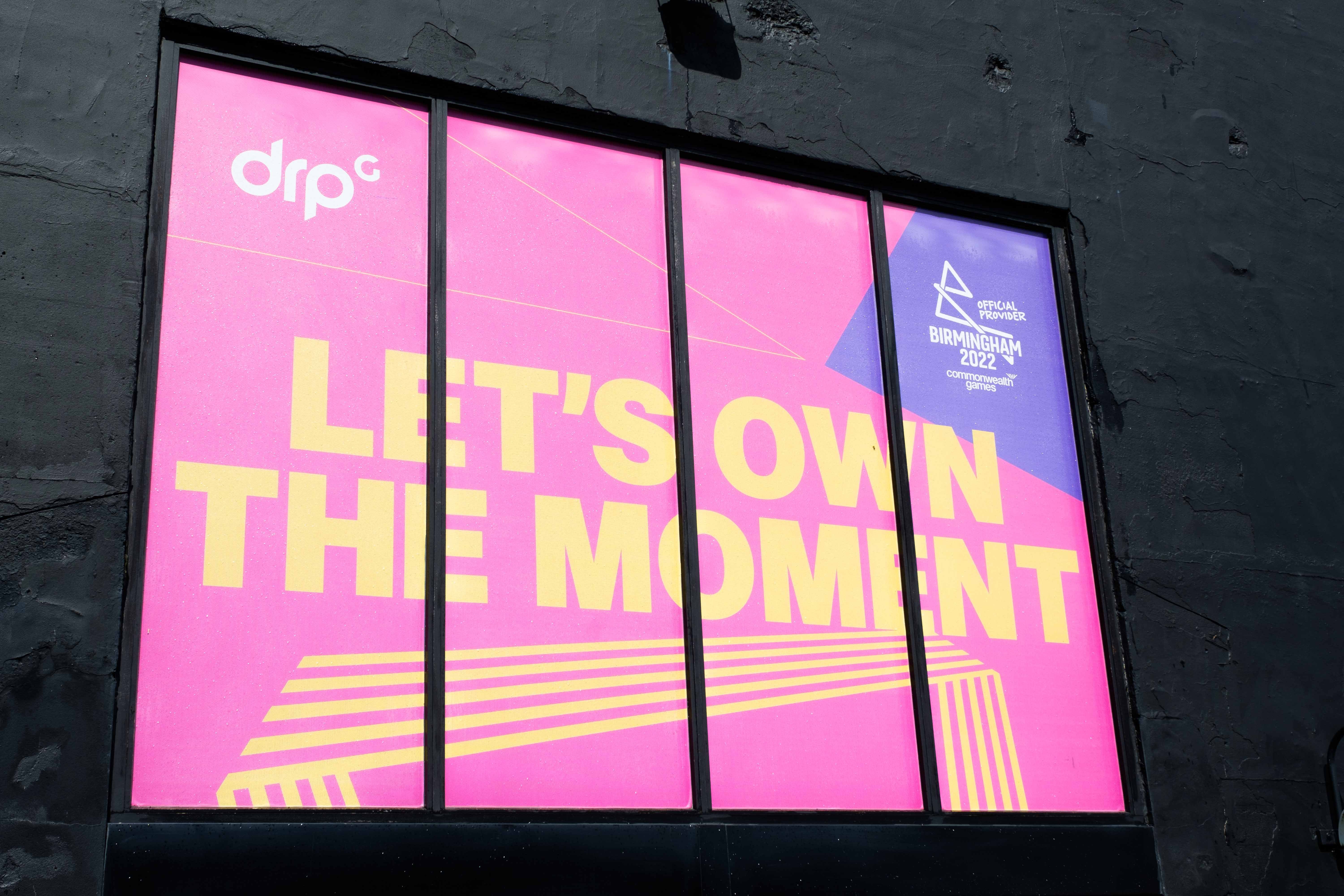 It just goes to show that when you approach sponsorship with specific goals in mind, you can achieve them. Here at DRPG, we believe sponsorship should always mean more than brands paying out to be associated with a particular event or activity. Where's the value in that alone? When we integrate a sponsorship arrangement through a range of internal comms and external-facing activity, we can create campaigns that have unmatched impact and unrivalled results. Done the right way, with a laser focus on your goal, sponsorship can change the way a brand is seen and understood, how people interact with it and how its people perceive their employer. Not just for now, but for years to come. That's how we make sponsorship deals worth making.
As a full-service agency with everything from campaign specialists to innovative creatives, event professionals and so much more in-house, we are in the perfect position to build a sponsorship plan that really works for your business. Find out how we helped Gowling on its Birmingham 2022 Commonwealth Games sponsorship branding here.
We love all ideas, the good, the bad and the mad. Anything's possible, after all
Get in touch today