When I was 12, a friend asked me to join him at the local rowing club to see what was happening. The club was after coxes (usually a junior person who directs the boat), and I thought it sounded like fun. After all, how difficult could it be racing up and down the river just steering?

During the first visit, we were introduced to a veteran member of the club whose job it was to take out new adults who fancied rowing along with any new cox. It wasn't quite as glamorous as we assumed, perched on the stern of this old tub of a boat, week after week, being coached by this seemingly ancient man.


Once my induction phase was over, it was time for me to take my official position as cox. By then, my friend had given up due to boredom, but I can remember tentatively lowering myself into this very thin, wooden boat, slick and unstable compared to the tub. Our team of four went powering along the river. Admittedly, I was terrified. It felt like we were racing at 100 miles an hour and I was steering! I'd never been more thankful for the dull training sessions I'd endured; without it, we wouldn't have gone very far…


Once I gained my confidence, I realised coxing is actually much more than just steering the boat. It's also about coaching, talking to the crew, motivating them, encouraging them, and at times, giving them a dressing down. The rule was that while on the water, I could say anything to the crew, but once the boat is out of the water, I'm back to a 12-year-old that should be seen and not heard.


It was brilliant. The responsibility, the power and control; the adrenaline from competing in the regatta was something else. We would adopt all sorts of comms tactics, like demoralising the opposition, trying to get the edge on the faster water and pushing a more inexperienced cox into the dead water. It was highly competitive, and I had to work closely with the stroke man who was nearest to me to deliver the tactics and pass on his instructions around timing, burn slots and rating. For a 12-year-old, it was a lot of responsibility and if you got it wrong, the crew would tell you in no uncertain terms and you would probably end up in the river.


Clearly, I was growing, and at 14 I made the decision to swap to single-sculler. I was the first junior at the club and junior rowing was only just taking off nationally. Now the work started because everything I used to shout at the crew I would now have to do myself. This meant endless training both on the water and in the gym. If I was going to be successful, I had to put the hours in.


I began to enter regattas, with my first being the J14 Single Sculls at Burton Regatta. My first race would be at 8 am, and as we pulled up in the car my stomach was churning. Dad, ever the pessimist, turned and told me: "hey, don't worry if you lose, there's a funfair". However, my mum, ever the optimist, was adamant I wouldn't lose. Of course, none of this was helping, and I kept telling myself that "I'm not going on that f***ing funfair".

When I got to the semi-final and saw my opponent, I certainly had second thoughts. He couldn't be 14. We set off at a rate of knots and were neck and neck most of the way. As we approached the finishing line, we passed that funfair and all I could hear in my head was my Dad's comment. I responded with "I'll show you" and went for it. I won by two feet. Even though I was so exhausted that they had to lift me out of the boat, I still went on to win the final. I often wonder whether my dad was just using reverse psychology… whatever, it worked and 'anything's possible' was born.


One of the coaches took notice of me and offered a place on a squad of single scullers. I was the youngest, and this coach was tough. My training went to another level; 6 am in the morning and 5 pm in the evening - the weekends would be regattas and then back to training. In the winter, it was strength training in the gym and road running when it was too dark to go on the water.


From this, I learned the power of commitment. If you don't commit consistently, you will not succeed. Having a coach helps with that commitment, but also being part of a team adds positive peer pressure. I was successful, I rose to national standard and then the British squad.


Our coach then suggested we join as a team, so we formed a four (in one boat). None of us had really rowed with anyone else before as we were all single sculls, but we decided to give it a go. The transition from holding two oars to one is thankfully easier than the other way around. So, we started to row together, and we gelled instantly. Funnily enough, we now needed a cox who I started to coach. My new position as stroke meant I was the captain, setting the pace and working with the cox on the tactics. The combination was a success and, as we started to compete, we quickly began to win.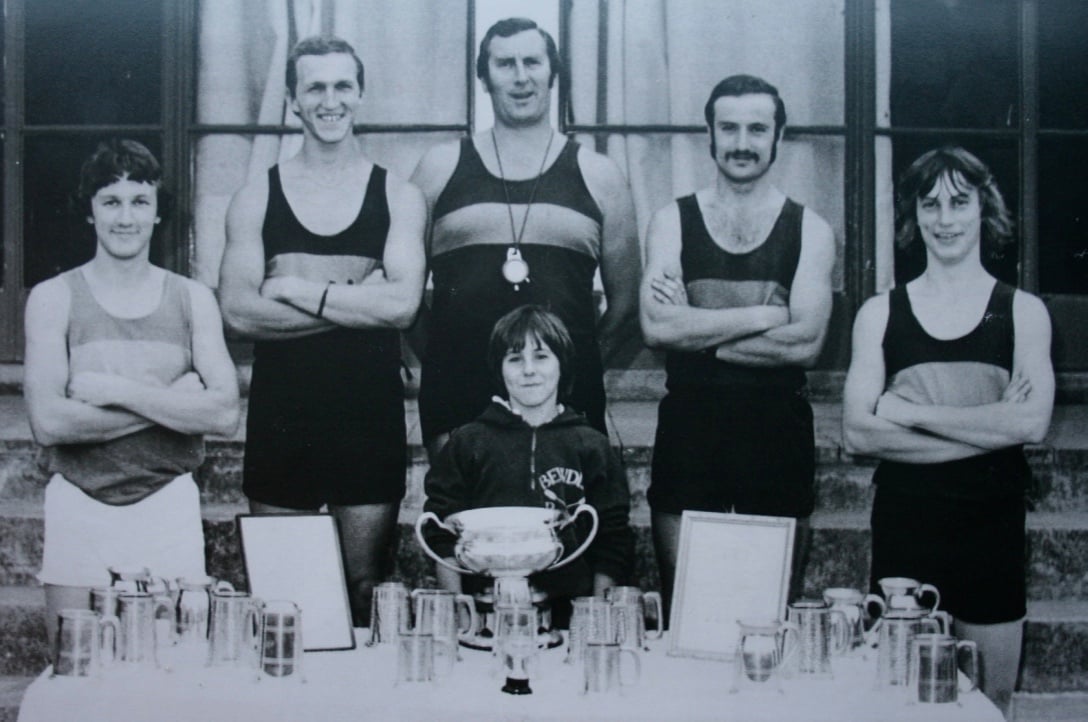 There's a killer in sport and business, and that's complacency. It was a typical Saturday regatta, this time in Bedford, and most of the competing crews were made up of those we had beaten before. There was one particular crew who was very similar to us, and we struggled to beat them. On this day we came up against them. Our winning streak got the better of us, and we lost. We were all very quiet on the way home…


The next day our coach didn't say much about the race, he just did the unexpected: he demoted me. I was to row at the bow and one of the other crew would take the position of the stroke. I was livid. The anger stayed with me all week, but I couldn't say anything, after all, he was the coach. However, as we were about to get into the boat at our next regatta, the coach stopped us and instructed us to go back to our original positions. I was back to stroke and in charge. We went on to win convincingly that Saturday. As a crew, we, and particularly me, had become too confident and complacent. That was a lesson I will never forget.


After that, we went on to win many races and competed at a national level. By this time, I was 18 and had already begun dipping my toe into the world of business. However, the security and flexibility of school was coming to an end and this meant I had an important decision to make: do I carry on competing at a higher level, or do I go into business? I knew I couldn't do both. I also knew that in rowing you become a veteran at age 27.


So, I chose business.


I carry those lessons from my rowing days with me to this day. Commitment, training, coaching, collaboration, hard work, perseverance, and teamwork have shaped me and DRPG. The culture of 'anything's possible' is that determination to make things happen, prove it can be done and, most importantly, not take the easy route and go to the funfair instead!