Über uns
Eine einzigartige Agentur mit erstklassigem Kundenservice, Qualität, und Kreativität im Mittelpunkt all dessen, was wir tun
"Anything's Possible" - Alles ist möglich!
Das Motto "Anything's Possible" ist schon seit Jahrzehnten das Kernstück unserer Agenturkultur, und wir leben 100% danach. Seit unseren Anfängen als kleine Videoagentur im Jahr 1980 sind wir mithilfe unseres Mottos zu der globalen Agentur gewachsen, die man heute kennt.
Uns gibt's schon eine ganze Weile
Seit 1980 hat sich selbstverständlich viel verändert. Aber wir sind immer noch genau so leidenschaftlich bei der Sache wie damals. Wir mögen ein bisschen größer sein, und vielleicht sogar weiser und besser, aber wir haben all die guten Eigenschaften unserer kleinen Agentur von damals beibehalten.
Wir sind eine echte globale Familie
Unsere Wurzeln liegen in Mittelengland im wunderschönen Worcestershire (da wo die berühmte Soße herkommt). Heutzutage allerdings sind wir Teil einer viel größeren Familie, die auf der ganzen Welt operiert. Unsere Büros in Grossbritannien und Irland, Deutschland und den USA vermitteln all unseren Kunden dasselbe positive Erlebnis, daß uns in unserer Heimat so bekannt gemacht hat.
Wir lieben unsere Umwelt
Jeder kann behaupten, nachhaltig zu sein. Allerdings können wir es wirklich unter Beweis stellen. Als allererste kreative Agentur überhaupt, haben wir die ISO-Zertifizierung für Nachhaltigkeit erlangt, und wir sind stets darauf bedacht, unsere Wirkung auf die Umwelt zu reduzieren. Für uns ist Recycling und Abfallvermeidung ebenso wichtig wie unser Vorhaben, unser neues Hauptquartier so klimaneutral wie möglich zu gestalten.
1980
DRP entsteht! Nachdem er bereits seit der Schulzeit in der Videoproduktion gearbeitet hatte, gründete unser Chef Dale Parmenter 1980 DRP Films. Der erste professionelle Film hatte seine Premiere am 25. Juni 1980, ganze zwei Tage nachdem DRP Films offiziell als Unternehmen eingetragen wurde. Amüsanter Fakt: Dale hatte schon immer eine Leidenschaft fürs Filmen, und so erreichte er 1978 und 1979 das Finale des BBC Movie Making Wettbewerbs.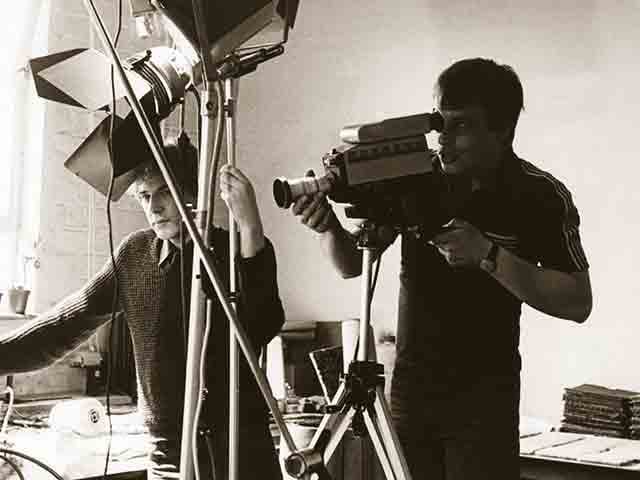 1985
It was apparent in 1985 that the level of work and expansion of the company meant that more room, equipment and permanent staff were needed, so a second office was established in Bewdley. This relieved considerable pressure from the existing studio and made way for the installation of an automatic editing suite.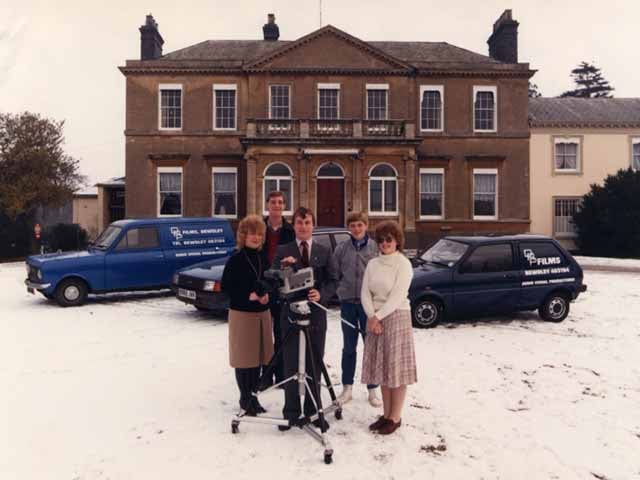 1997
In 1997, the time had come to look closely at development. In its present structure, the business could not sustain the existing growth level. A strong management team was needed to take the company forward. DRP was no longer simply a video production company. With events, technical, video, multimedia and print divisions all in full operation the drpgroup was born.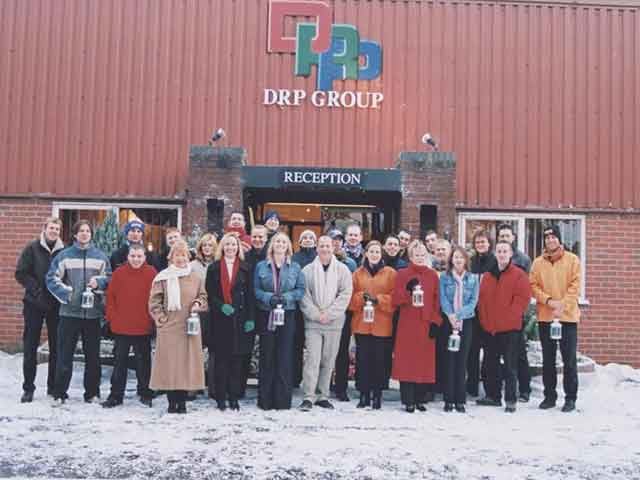 2005
DRP Group's 25th anniversary celebrations kicked off, this time with the creative force of all of the company's brand-new divisions behind it. The new DRP group structure included DRP video, DRP events and DRP project management. thevenuepot and DRP print were also launched in 2005. Celebrations were held in June while the group launched a new PR strategy, focused on winning industry awards to cement its standing in the marketplace. The new look corporate identity was launched, with new stationery, new brochures, video, website and a promise which would become the beating heart of the business, anything's possible.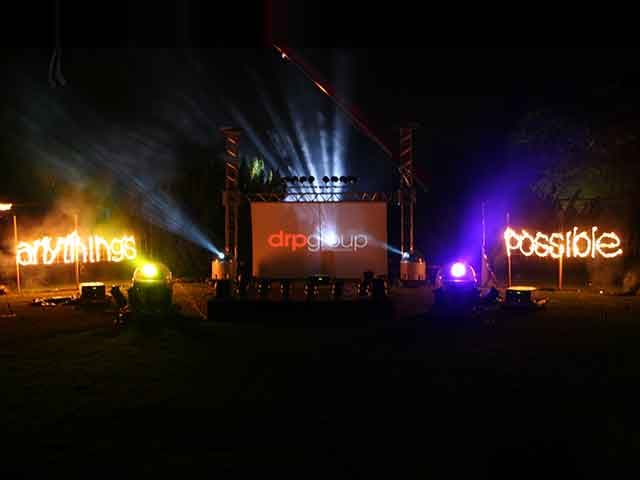 2010
As we entered our third decade, the group's work was seen on every continent across the globe, from video and multimedia programmes across the UK and Europe, to events in Asia, Canada and South Africa. To mark our 30th anniversary, we undertook numerous social, environmental and business-focused projects and initiatives, culminating with an anniversary celebration.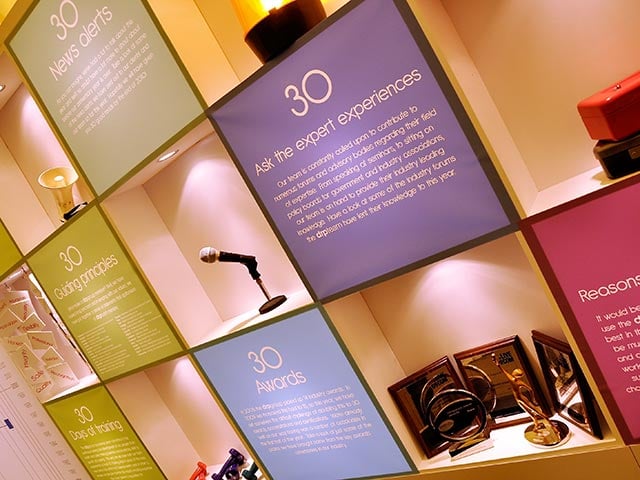 2013
This year saw the largest series of improvements and investments in the company's history. We moved into our purpose-built new studio complex, creating the largest corporate communication and production facility of its kind in Europe, positioning us as the only company in the UK that can boast a fully integrated, totally in-house service.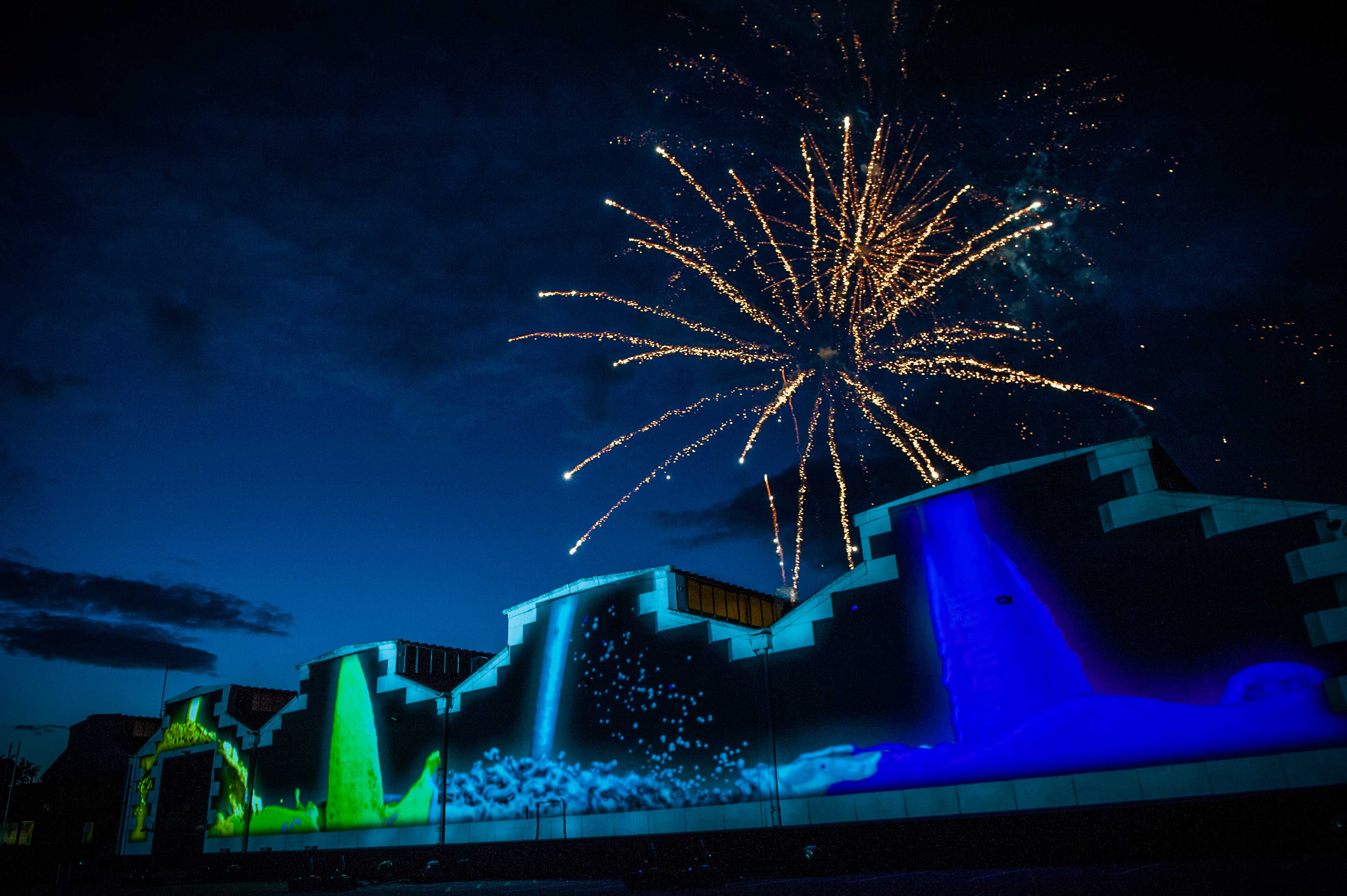 2014
2014 began with the acquisition of GROSVENOR FILM, a well-established Soho based film and video production company. We also launched our exhibition division, formalising a service we have been offering for some years. DRP Group grew and developed enormously during the year, with the team expanding to include 150 communication experts. We also won a record number of industry awards (37 in total), including Agency of the Year twice! In the build up to our 35th year, it was time to update our brand, with a cleaner, fresher look and feel.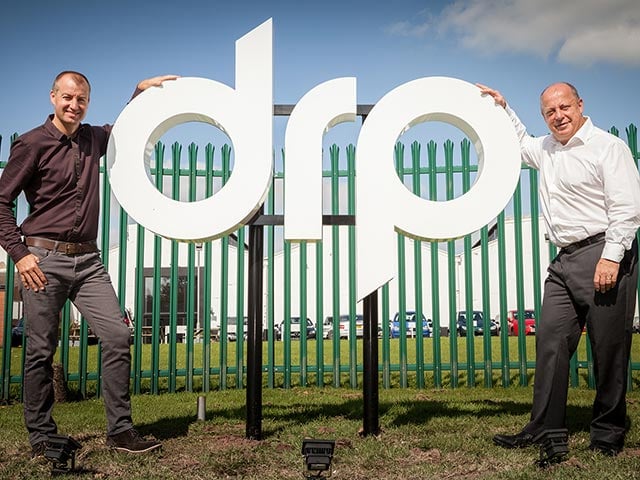 2015
For our milestone 35th anniversary, we won a staggering 35 awards and completed 35 CSR projects including two gruelling team relays: a 24hr ergo challenge where the team rowed over 1million metres and a Rickshaw Rally covering 130 miles from London to our HQ in Hartlebury.  Hosting and welcoming youth charity YSS at our studios, we received our first royal visit from Her Royal Highness The Princess Royal, opening its annual conference.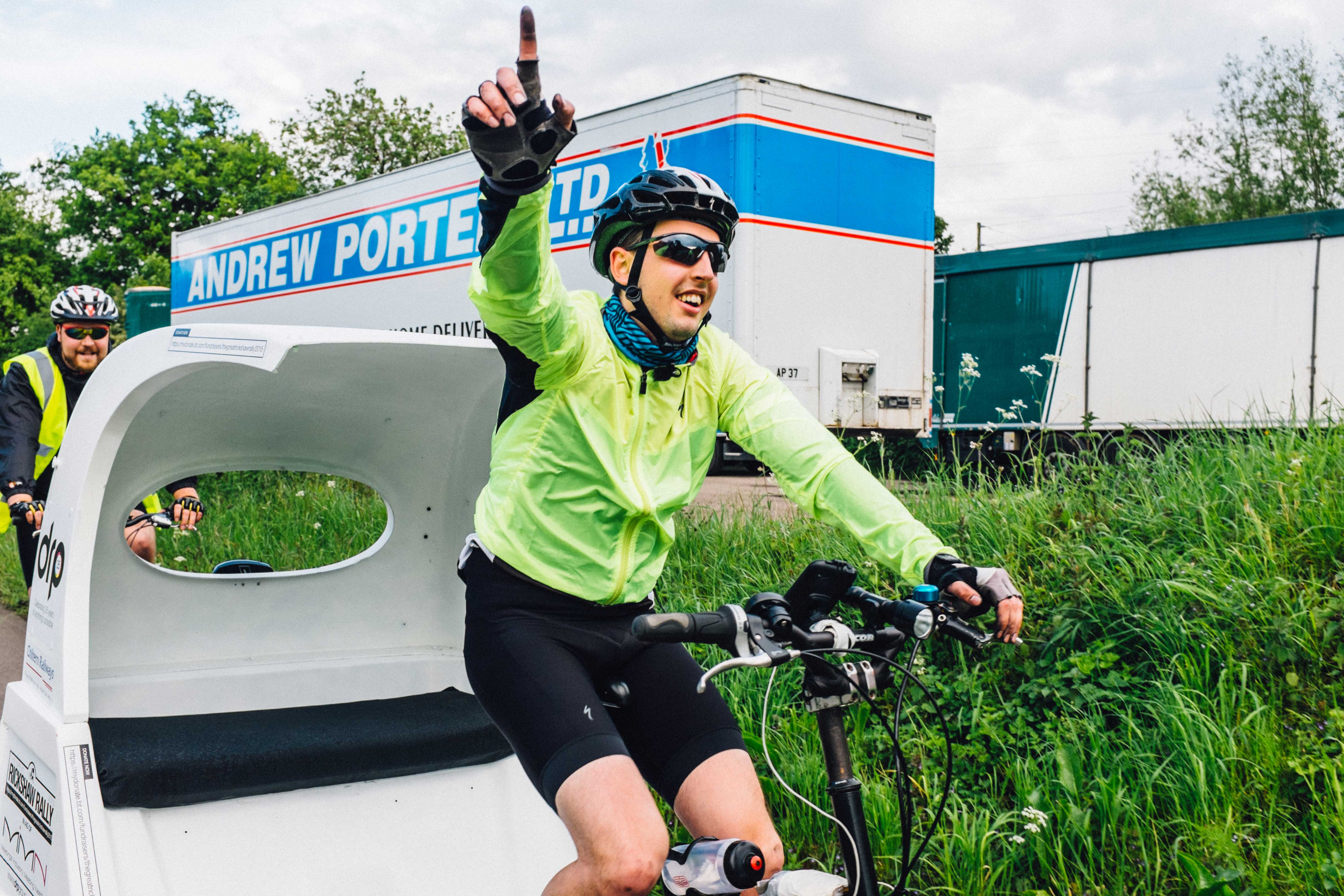 2016
2016 saw our complex in Hartlebury double in size, creating a new construction workshop area and increasing warehouse capabilities as we continue to invest in new facilities and technology. We also launched our flagship thought leadership event, drpBIGtalk. During an insightful day and evening of talks and interactive sessions on key industry topics, we welcomed over 600 guests to tour our studios and sharing our experience of working with some of the world's best-known brands.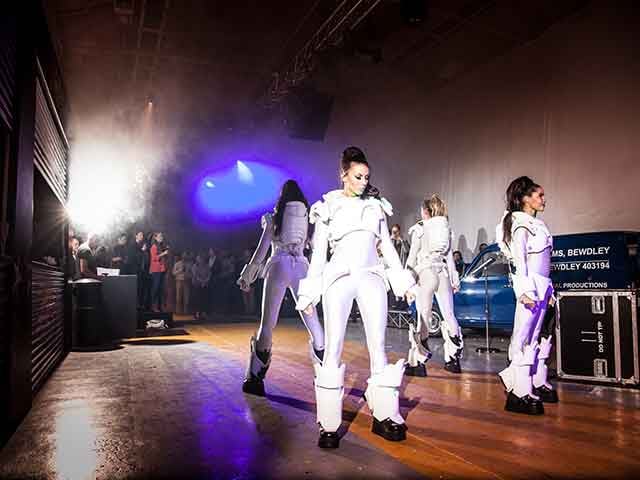 2017
Investing in the growth of the business, we acquired  Windsor-based events agency Penguins, diversifying our client base and services portfolio whilst increasing our team to a record 221 people across four locations. We took on the first events assistant apprentice through the Government approved Event management Apprenticeship programme. We welcomed new client North One Television, the production company behind one of the UK's leading technology programmes 'The Gadget Show', filming its 26th series at our studios.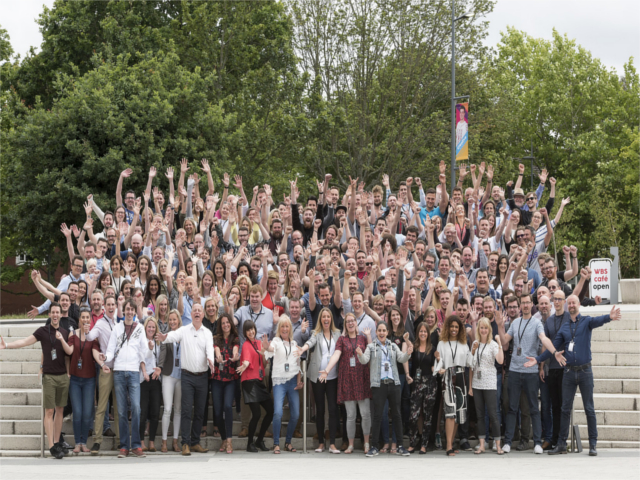 2018
We celebrated record-breaking milestones, including 47.6% growth; sales of over £31.5million; 21 new clients and recruitment of 82 new team members. We acquired corporate film specialists HMX to add to our portfolio of brands, and we welcomed our second royal visit from, His Royal Highness The Duke of Gloucester, showcasing and promoting creative talent in Worcestershire.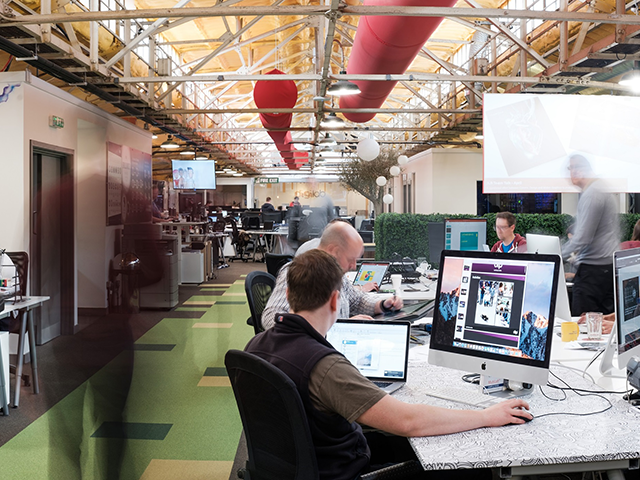 2019
This year marked our global expansion, launching in Cologne, Fenton, Dublin and Belfast, increasing the group's locations to seven across UK, Germany, USA and Ireland. We also announced a multi-million-pound expansion of our facilities. The 15,000 sq ft extension will house our digital design and motion graphics studios, a team wellbeing centre, dedicated space for DRPG Academy training and a rooftop recreational terrace. Adding to our award wins, we swept the board at the Digital Impact Awards, winning the most trophies on the night and being named Digital Agency of the Year.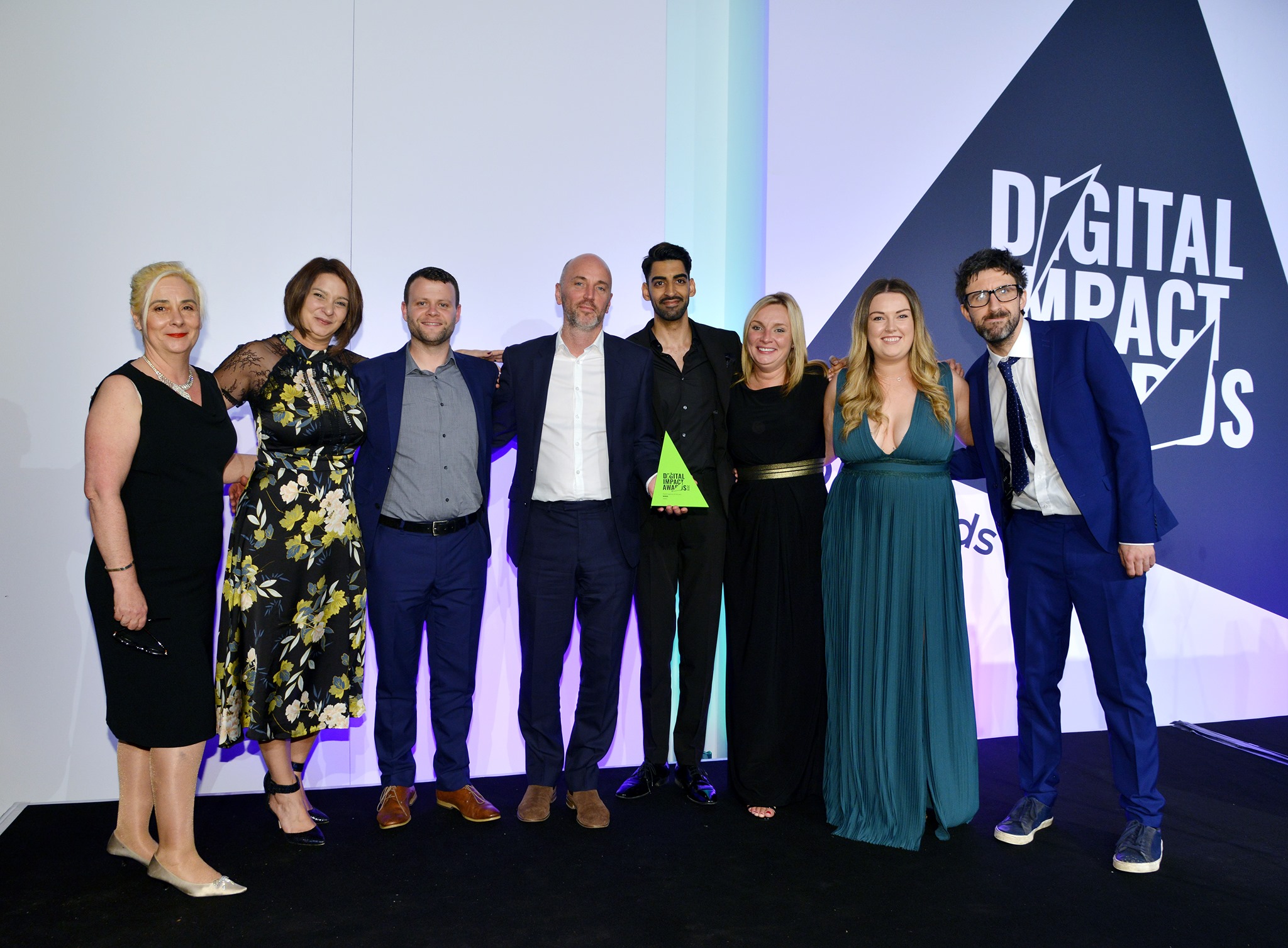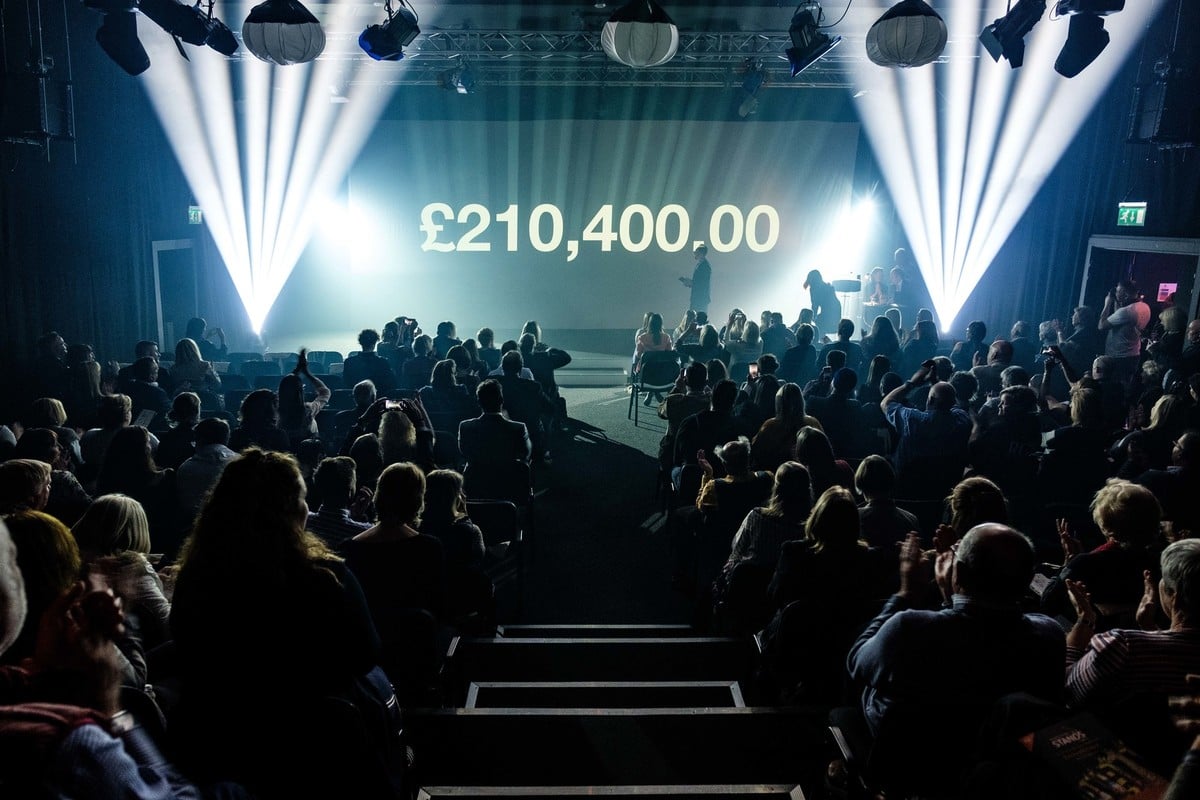 Wir geben gerne zurück
Corporate Social Responsibility bedeutet für uns viel mehr, als einen Teil unseres Nettoprofits zu spenden. Vielmehr geht es uns darum, auf lokaler wie globaler Ebene Verantwortung unserer Umwelt gegenüber zu demonstrieren, und uns zu engagieren. Egal ob unser Team dabei hilft, Prothesen für die dritte Welt zusammenzubauen oder aber unsere Studios für wohltätige Zwecke frei zur Verfügung gestellt werden, für uns ist unser Beitrag zum Gemeinschaftsleben einer der Bestandteile unseres Unternehmens.


Unser globales Hauptquartier
In den letzten 40 Jahren sind wir von einem Team von 1 (unser Gründer und Chef Dale Parmenter) auf über 350 Mitarbeiter angewachsen, die aus mehreren Büros in Grossbritannien, sowie Deutschland, Irland und den USA heraus operieren. Mit unserer globalen Reichweite und dem grössten Corporate-Studiokomplex in unserer Heimat versprechen wir Ihnen, daß wir immer die passende Kommunikationslösung finden werden.
Unsere 212 Studios in Worcestershire sind über mehr als vier Morgen verteilt. Wir sind stolz auf unsere drei Film- und Fotostudios, 8 Edit-Suites, ein Grafikanimations-Studio, unser Digital Innovation Lab, Druckerei, Konstruktionswerkstatt, Design Studio and vieles mehr.
Gefällt Ihnen, was Sie sehen? Dann lassen Sie uns doch zusammenarbeiten!
Rufen Sie uns noch heute unter 0844 682 5989 an oder schreiben Sie an anythingspossible@drpgroup.com
Jetzt nachfragen