Anything's possible
The art of making 'anything possible' has been at the core of our culture for four decades. We began as a small video production team back in 1980, and through our 'anything's possible' philosophy, spent the next 40 years growing exponentially into the global creative communications agency you see today.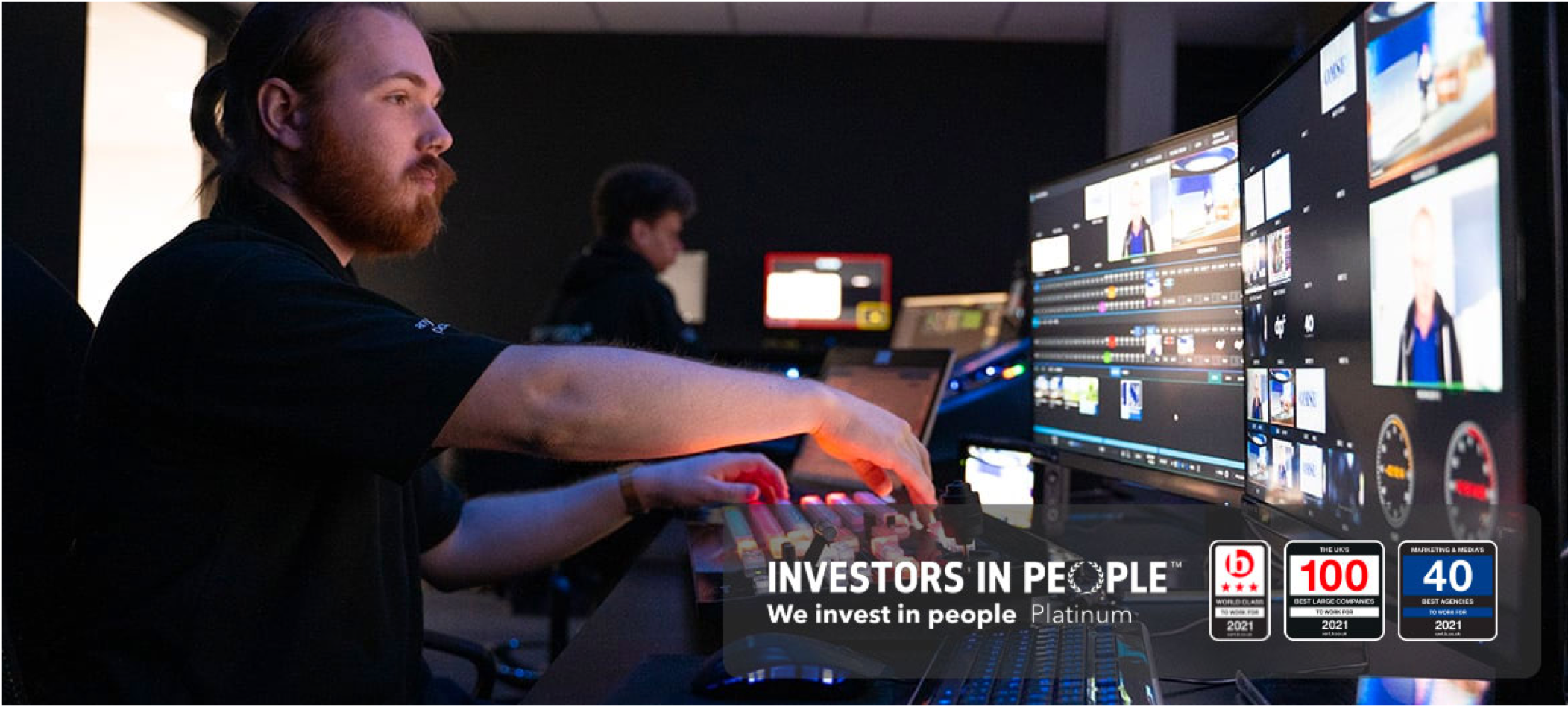 We've been around a while
A lot has changed since 1980, but we're still just as passionate now as we were when we were shooting wedding videos. We're a little bit bigger, wiser, better and still improving, but we retain everything that made us special when we were little.
We're a truly global family
DRPG's roots are certainly here in the English countryside, but we're now part of a much bigger family that provides services across the entire planet. With offices in the UK & Ireland , Germany and the US, we can give global clients the same experience that has made us so popular here in the UK.
You mean more to us because there's more to you
When you join DRPG we like to give back to our team as way of saying thank you for everything they do. We are always working on how our team can share in the success of what we all achieve, from experience rewards, ways of working, bonuses and so much more.
Annual Leave
We give our team 24 days of annual leave each year, eight bank holidays and 1 extra day for every 5 years service.
Working Hours
We offer flexibility in how, when and where you work including working remotely.
Bonus
When we reach or surpass the business target we all share a minimum of 10% of the overall net profit.
Wellbeing
From private healthcare to our own mental & physical wellbeing services, we go beyond 'just caring' for our employees.
Personal Development
Take advantage of incredible training, further education and exposure to the industry to take your career to the next level.
We're open to opportunities.
Take a look at the roles we currently have open, and get ready to bring your difference ...
Work experience and placements
Bad news, our work experience programme is full right now.
We're really committed to nurturing the next generation of communication specialists to support their development, but because of that, our placements fill up fast.
Don't fret, though, there will be plenty more opportunities to experience life at DRPG next year.
We offer:
Mentoring
Apprenticeships
Work experience
Graduate Placements