19 November 2020
How to keep employees engaged in the digital workplace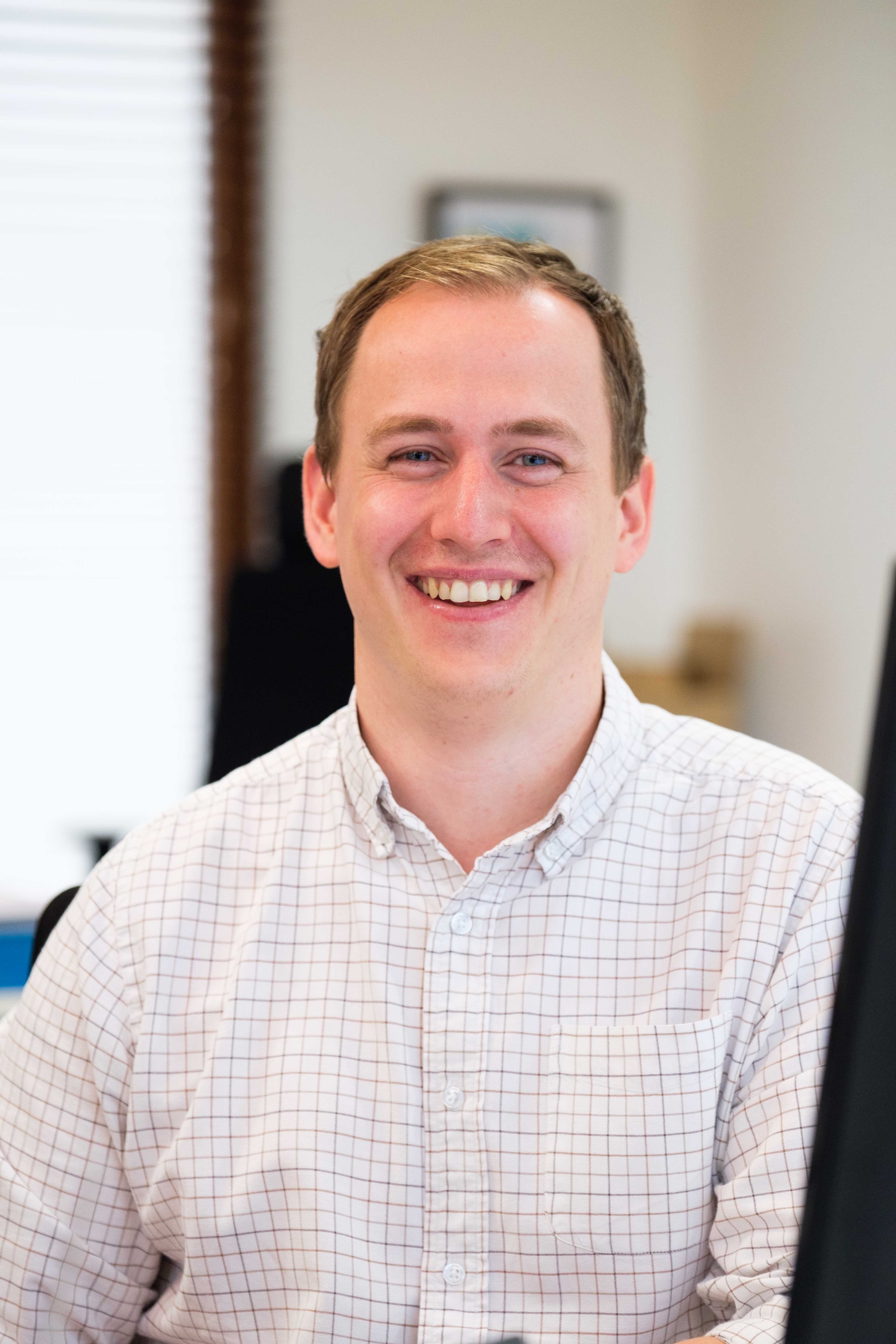 Written by
Richard Parmenter
Group Services Director
We are living through changing times, and never before has the way in which we work changed so rapidly. That's been clearer than ever with the outbreak of Covid-19, subsequent lockdowns and the enormous increase in home working we've all seen – almost half of us spend some time working remotely now. Keeping remote employees engaged might come naturally to Silicon Valley start-ups which were built with digital tools, and remote working, in mind. But for most, it can be hard to keep up.
Gone are the days when a workplace was just a dot on the map, the bricks and mortar of the space in which you literally did your work. Now, digital tools, and all sorts of different spaces, have become part of every workplace. Employee engagement needs to have a foothold in each and every one if you want to create a genuinely positive employee experience.
What exactly is the digital workplace?
The simplest way to understand the digital workplace is to consider all the digital tools used at work. They range massively to include everything from email and instant messaging to the company's social media, workstream tools like DropBox and, one we've all got to know a lot better recently, virtual meeting tools like Teams and Zoom. But some of the intricacies of the digital workplace can be lost when we break it down into specific tools.
Instead, as Deloitte state, "The digital workplace encompasses all the technologies people use to get work done in today's workplace – both the ones in operation and the ones yet to be implemented." All these technologies focus on communication, connection and collaboration, allowing employees to work effectively, as well as innovate and grow in their roles.
Businesses are using digital transformation (DX) to align employees, business and technology processes to improve overall efficiency. Technology becomes more natural, synonymous with the working environment and office space and, these days, it's in our digital workplace that company culture is often formed too. Though the landscape is different in every sector, and experience can vary even between employees at the same company, the mark of an effective digital workplace strategy lies in its ability to drive true cultural change.
Digital workplaces are still developing
It might now seem like a normal part of every working environment, but digital workplaces are still developing. Due to the gradual, and sometimes haphazard, introduction of digital tools, many businesses are only part way to a functioning digital workplace. When asked in 2019, 42% of organisations considered themselves to be at an early stage on the road to this outcome, just 14% believed they were at a mature phase and, even more surprisingly, 16% had not started.
We know that a digital workplace, working well, can have a huge impact on employee experience, but there is no consensus about who is responsible for digital employee experience. Ownership of that, and benefits it can have for your company, is, in many places, still up for grabs.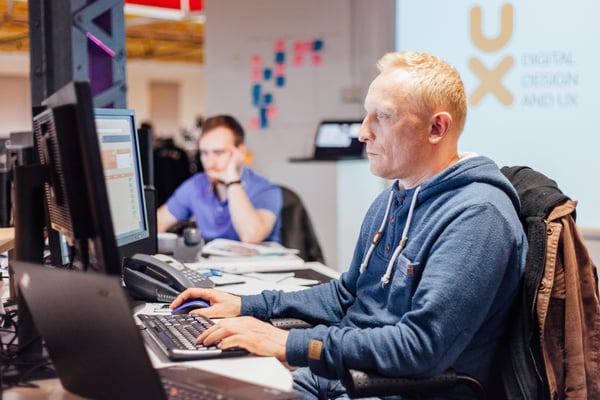 Bringing the two together can have huge benefits, ranging from unified communications and an increased network of connections between employees internally, to vital business concerns like minimising spend and maximising productivity. With the right tools in place, we can make everyone what is often referred to as an 'engaged collaborator', who is enthusiastic about their company, and makes significant efforts to ensure its success. So, how do we achieve that?
Collaborate. Collaborate. Collaborate.
If there's one thing we know technology is great for, it's collaboration. Encourage employees to work together on projects online and the new relationships which form can have an overwhelmingly positive impact of engagement. This can be realised through messaging tools, video conferencing or even through using workspace tools effectively. Adding gamified elements to communal platforms can promote social collaboration as well as increase trust among employees.
Step up your social media
Internal communications can get a bad reputation as 'that one newsletter no-one reads', but there is potential for them to have much more impact. The way you communicate with employees says a lot about your company and can change levels of engagement too. With a truly digital workplace which embraces everything on offer in the world of social media, employees may find more time to engage with your comms – most of us love a scroll through our socials, after all.
Start up social media accounts aimed at your employees and take this one step further by implementing social-like features on your own platforms. A chat platform for employees helps to build relationships and helps to foster easy collaboration and communication across the entire business.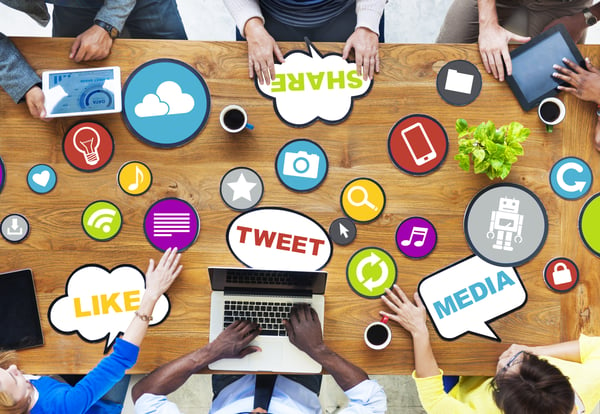 Consider user experience
It's something we always think about when creating outward-facing communications or products, so it should be considered when thinking about your employees too. Improve user experiences within the corporate environment and think about employee's journeys through your communication channels to improve engagement. If something in our digital workplace is easy to use, we're much more likely to do just that.
Experience over engagement
Don't get hung up on the term 'employee engagement'. It is certainly something to be aimed for, and we want to make sure that all employees have a passion for their work and the larger business, but it might be the time to start thinking about employee experience instead.
Alongside most business' shift to thinking about a digital workplace, those at the forefront of change have gone a few steps further and created workplaces which are completely set apart from your average office. Tech companies with campus-feel offices and quirky working environments blur the boundaries between work and play and aim to encourage creative thinking and collaboration. Often, we can see elements of gamification here and, so far at least, it seems to be working.
Productivity is boosted when we think outside the box. Considering your employee's experience of work should point to ways in which you can help them feel more positive about their role, work and obligations. That inevitably leads to better performance for individual employees and your entire team.
If you found this blog useful, we have more tips on engaging with remote workers in our blog Employee engagement - how to keep your team motivated when remote working or for more information on digital solutions for employee engagement, check out Are employee apps the new intranet?
Like what you see?

Let's work together!
Give us a call on: 0844 682 5989 or email us today on: anythingspossible@drpgroup.com
Enquire Now