Karriere
Wollen Sie ein Teil des Teams sein, dass alles möglich macht?
Bei uns ist immer was los
Es hilft, wenn man spezifische Kompetenzen mit sich bringt. Allerdings sind wir eher an kreativen Köpfen aus verschiedenen Disziplinen interessiert, denn Ideen werden bei uns ganz groß geschrieben. Ganz egal, ob Sie ein Träumer, Visionär oder Realist sind; wenn Sie jemand sind, der richtig tolle Ideen hat, dann wollen wir von Ihnen hören. Zeigen Sie uns, wie Sie alles möglich machen. Bei uns können Sie wertvolle Erfahrungen sammeln, sich weiterentwickeln und Ihre Kreativität asustoben. Wir sind zudem eine echt nette Truppe und in unseren Büros gibt's soviel Kaffee, Tee und frisches Obst, wie man nur mag. Und manchmal auch freitags ein Eis. Alles ist möglich!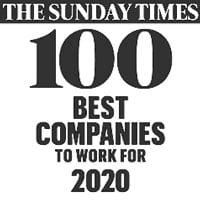 Some of our many benefits
When you join DRPG we like to give back to our team as way of saying thank you for all the hard work. We are always working on better ways to say thank you as our team's opinion matters
Annual Leave
We give our team 24 days of annual leave each year, as well as eight bank holidays and 1 extra day for every 5 years service.
Working hours
We offer flexibility in how, when and where you work.
Bonus
When we reach or surpass the business target we all share 10% of the overall net profit.
Wellbeing
From private healthcare to our own mental and physical wellbeing services, we go beyond 'just caring' for our employees.
Personal Development
Take advantage of incredible training, further education and exposure to the industry to take your career to the next level.
Unsere Akademie
All unsere MitarbeiterInnen haben Zugang zu unserer firmeneigenen Akademie. Dort kann man neue Fähigkeiten erlernen oder alte verbessern, sich Wissen aneignen oder sogar einen neuen, beruflichen Werdegang in unsere Firma einschlagen. Wir wollen, dass jeder weiss, dass er sich weiterbilden kann.
Stellenangebote
Wir sin dimmer auf der Suche nach neuen, talententierten MitarbeiterInnen. Falls Sie etwas auf unserer Website gesehen haben, daß Ihnen gefallen hat, dann schreiben Sie uns. Wir freuen uns schon darauf, Sie kennenzulernen.
Work experience and placements
It's our responsibility to nurture the next generation of communication specialists.
We believe work experience should be exactly that; an experience to remember, so you're exposed to all aspects of our industry. Whether it's developing your communication skills, working on live events, video shoots, assisting with web design or experiencing technical services, you won't get stuck making the tea and photocopying.
We offer
Mentoring
Apprenticeships
Work experience
Graduate Placements
Klingt gut? Dann lassen Sie uns doch zusammenarbeiten!
Rufen Sie uns noch heute unter 0221 7161 230 an oder schreiben Sie uns unter anythingspossible@drpgroup.com
Jetzt nachfragen